Every item on this page was chosen by a Woman's Day editor. We may earn commission on some of the items you choose to buy.
6 Best Dog Sunscreens to Protect Your Favorite Pup
Because even our four-legged friends need sun protection.
By Elizabeth Berry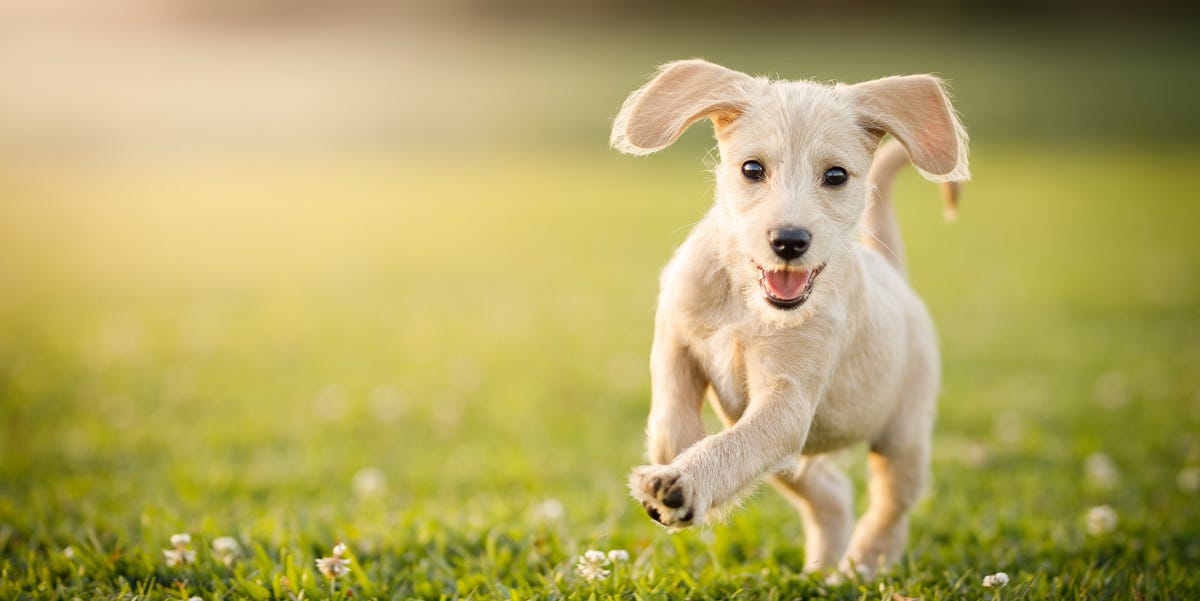 Capuski
//
Getty Images
You wouldn't forget to slather yourself in sunscreen before heading outside for a day of fun in the sun — but are you remembering to pack sunscreen for Fido, too? That's right: Some dog breeds can be just as sensitive to UV rays as humans. That's why covering your pup in a sunscreen specially formulated for dogs before your next outdoor adventure is paramount to avoiding sunburn or even certain types of skin cancer.
Do all dogs need sun protection?
When shopping for the best dog sunscreen, there are a few things you want to keep in mind. The first is that not all dog breeds require sunscreen for a day in the sun. Dr. Meagan Painter, DVM, DACVD, a veterinary dermatologist currently practicing at Angell-West in Waltham, Massachusetts, explains that dogs with thicker hair coats usually have natural protection from harmful UV light. However, dogs who are sensitive to UV impact should try to avoid direct sun exposure: "This would include dogs with light colored hair coats, sparse hair coats, or diseases which could predispose them to solar damage," says Dr. Painter. If your pup falls under one of these categories, it's probably a good idea to purchase some dog sunscreen — but first, call your vet to make sure it's recommended for your pup and that the formula you're thinking about purchasing won't cause any allergic reactions.
Why dogs can't use human sunscreen
Dogs need specially formulated sunscreen because some of the ingredients in human sunscreen, including zinc oxide, are toxic to dogs, explains Colleen Demling, a certified dog trainer and owner of Pawtopia Dog Training in San Diego, California. According to the American Kennel Club, dog sunscreens should not contain zinc oxide or para-aminobenzoic acid (PABA), and should be waterproof with a sun protection factor of at least 30. And just like with your kids, you want to make sure you're reapplying sunscreen to your dog throughout the day. "You also want to ensure your dog doesn't lick it off after application," notes Dr. Katie Pagán, a veterinarian at Heart + Paw in Baltimore, Maryland.
In addition to using sunscreen, you can help your dog avoid sun damage by avoiding walks and outings during peak sun times. "Walking at dawn or dusk is the safest time to walk a dog who might be sensitive to the impact of UV rays," advises Dr. Painter. But if there's no way to avoid being outside on a sunny day, just make sure your dog has access to water and shade as "dogs are very susceptible to overheating and it is important to avoid direct sunlight for lengthy periods of time," says Dr. Pagán.
The best dog sunscreen
If your dog can benefit from extra sun protection, rest assured that there are plenty of top-rated canine sunscreens that you can buy, as well as protective pet accessories for your pup. Based on our pet experts' research and recommendations from veterinarians, these are the best sunscreens and sun protectors for dogs that are easy to apply and, most importantly, protect your pup from harmful rays.

Advertisement - Continue Reading Below
Updates Editor
Elizabeth Berry (she/her) is the Updates Editor at the Good Housekeeping Institute where she optimizes lifestyle content across verticals. Prior to this role, she was an Editorial Assistant for Woman's Day where she covered everything from gift guides to recipes. She also has experience fact checking commerce articles and holds a B.A. in English and Italian Studies from Connecticut College.