33 Easy Birthday Cake Recipes That Will Impress Your Friends and Family
These stunning cakes will be the best part of your celebration.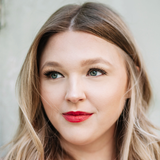 By Olivia Muenter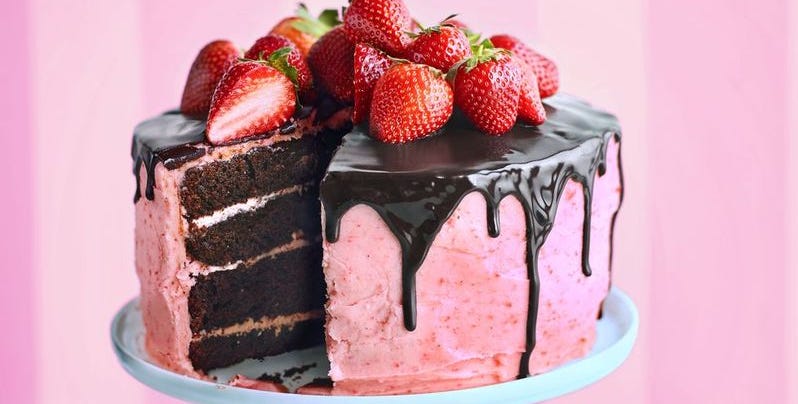 There are few things more iconic than a colorful, brightly-lit birthday cake. These days, it's so easy to buy a pre-made cake at your local grocery store or bakery that it's very appealing to skip the work of trying to find the perfect birthday cake recipe altogether. After all, why bake your own cake if you can have a professional make it for you? It's true that making a delicious dessert recipe from scratch can take a little more work than buying something, but it's often a much more rewarding experience (as an added bonus, it can save you some money, too). Even though cookie recipes or cupcake recipes can be tempting, there's nothing quite as special as a homemade birthday cake. And, hey, if you're so inclined, most birthday cake recipes can be easily changed to cupcake recipes with a few minor recipe alterations.
So in between writing the perfect birthday card and choosing the perfect birthday present, consider baking one of the following 33 birthday cake recipes for a loved one or friend. The person celebrating their special day will not only appreciate the delicious cake, but also the time, effort, and thought that went into concocting the perfect birthday cake just for them.

1
Choco-Berry Surprise Cake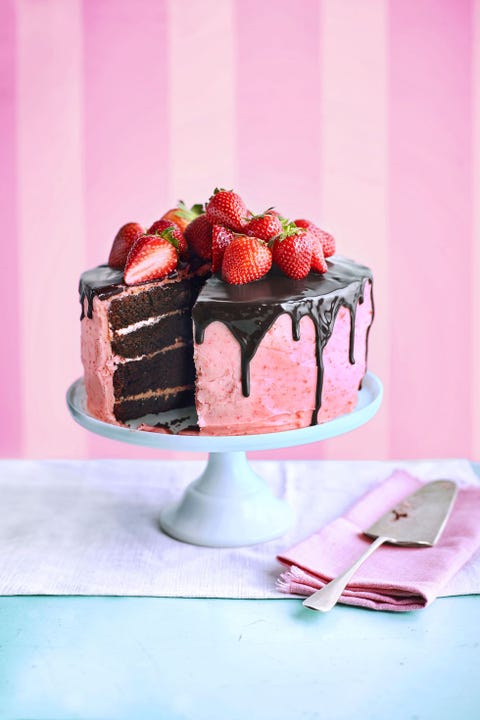 Woman's Day
This whimsical and elegant cake would impress just about anyone, and the gorgeous chocolate details just scream "party."
2
Rainbow Cloud Cake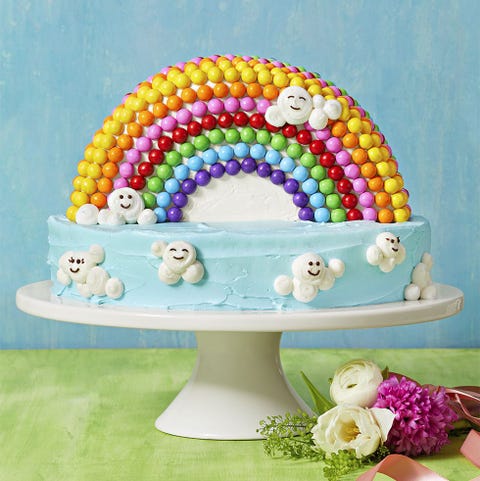 Woman's Day
This is the brightest, happiest, most joyful looking cake around, and that's what makes it so great for a birthday cake.

Get the Rainbow Cloud Cake recipe.
3
Lemon Poppy Seed Cake With Strawberries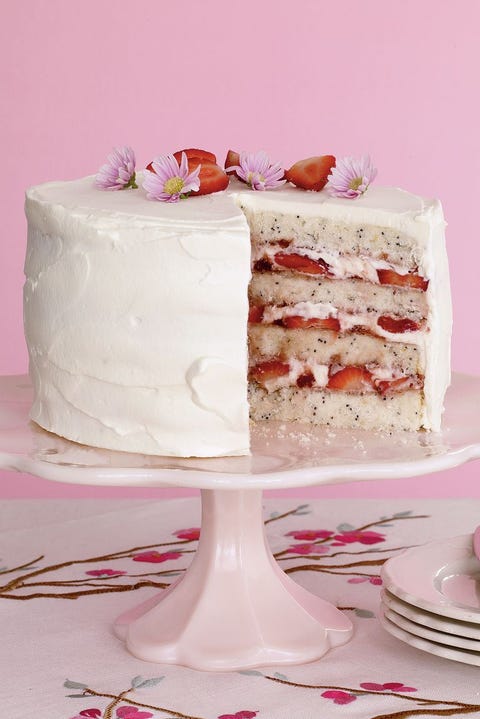 Woman's Day
Advertisement - Continue Reading Below
4
Rich Chocolate Cake Recipe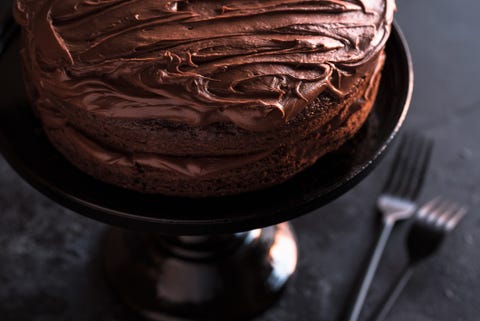 Michelle Arnold / EyeEm
//
Getty Images
For the chocolate lovers in your life, try this recipe for a rich and indulgent birthday cake. Simply add sparklers or sprinkles for some color.
Get the Rich Chocolate Cake recipe.
5
Cupcake Queen Cake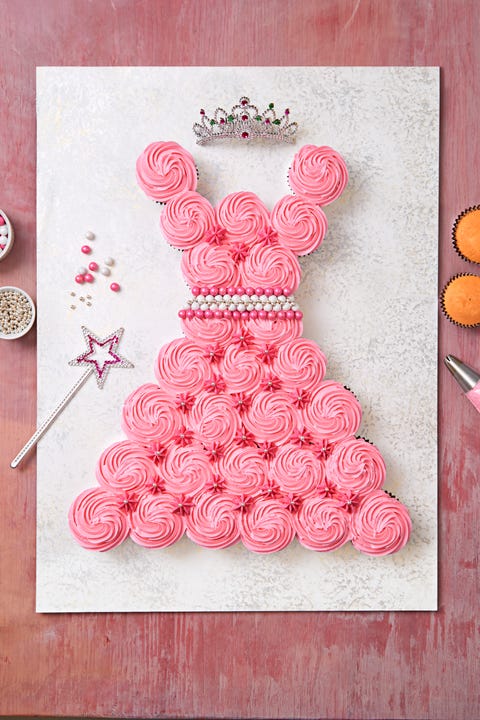 Mike Garten
Decorate store-bought cupcakes with vanilla buttercream, arrange them in a dress pattern on cardboard, and add candy flowers to fill in the gaps for this unique birthday cake idea.
Get the Vanilla Buttercream recipe.
6
Strawberry Ice Cream Cheescake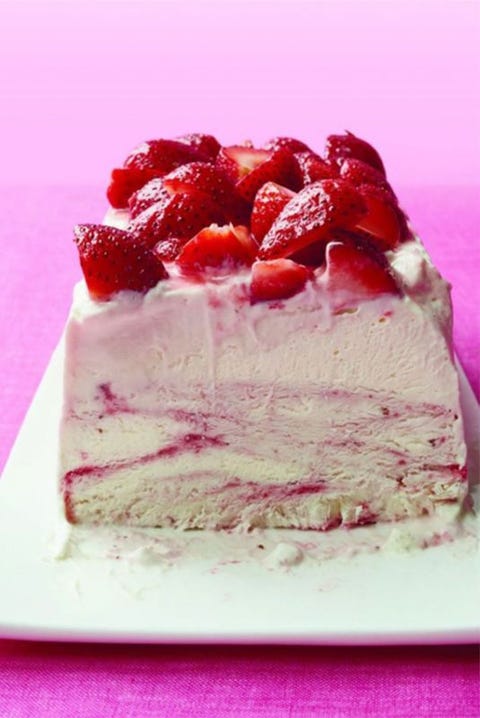 Woman's Day
We all know that one person who is obsessed with strawberry ice cream. This recipe is for them.
Advertisement - Continue Reading Below
7
Classic Vanilla Cake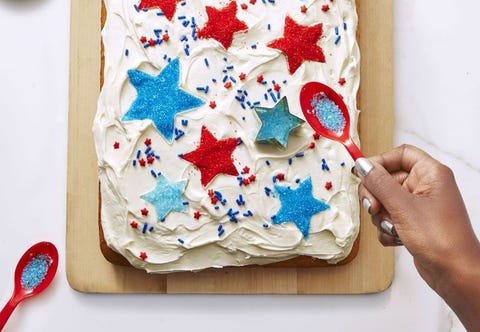 Woman's Day
If you're wondering what type of cake is best for birthdays, you can't go wrong with this classic vanilla sheet cake recipe. Plus, it's a great blank slate if you want to get creative with your own DIY decorations.
Get the Classic Vanilla Cake recipe.
8
Strawberry Rhubarb Cake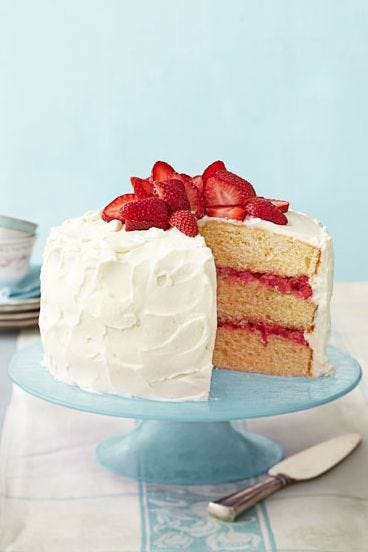 Woman's Day
This cake looks like a traditional birthday cake on the outside, but keeps things interesting with a strawberry-rhubarb filling.
Get the Strawberry Rhubarb Cake recipe.
9
Neapolitan Brownie Ice Cream Cake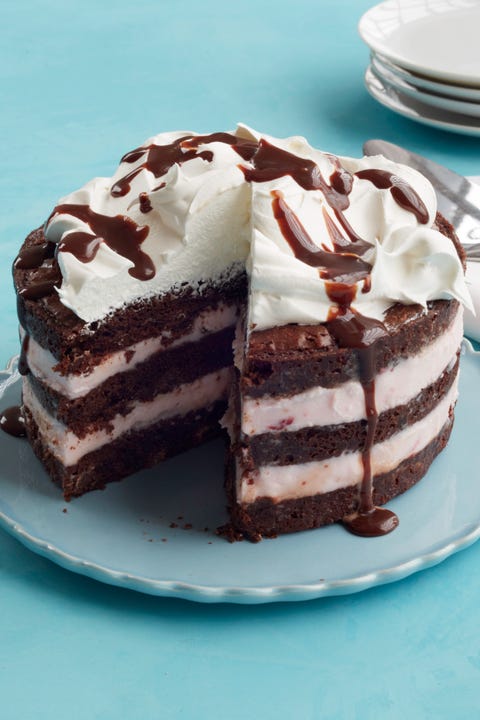 Con Poulos
Using brownie mix instead of cake mix makes this easy cake extra chocolatey.
Advertisement - Continue Reading Below
10
Coconut Cake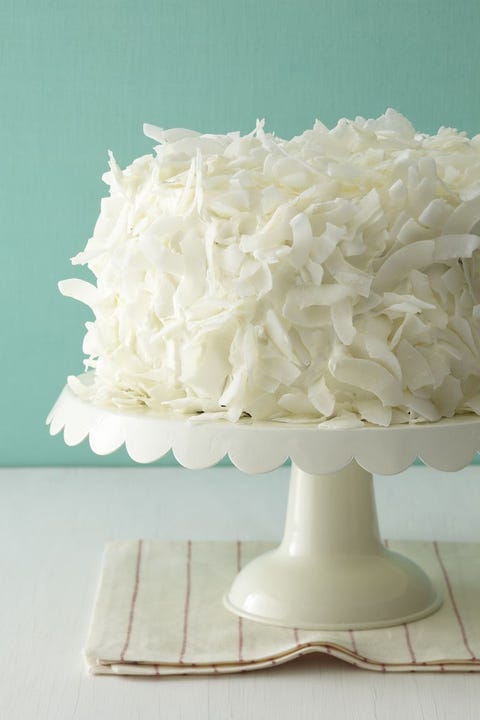 This cake is fun to just look at, but we promise it's even more fun to eat.
Get the Coconut Cake recipe.
11
Pink Ombre Cake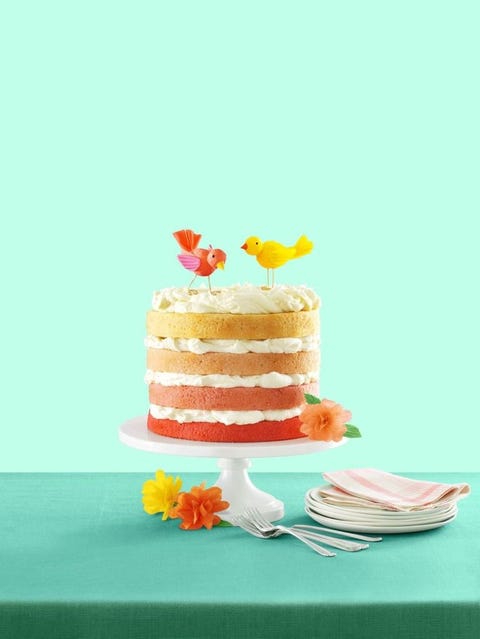 Woman's Day
This recipe creates the ultimate "impress your friends" cake. For a festive, fun, and gorgeous cake, this ombre cake recipe is a beautiful and delicious option.
Get the Pink Ombré Cake recipe.
12
White Chocolate Lemon Cake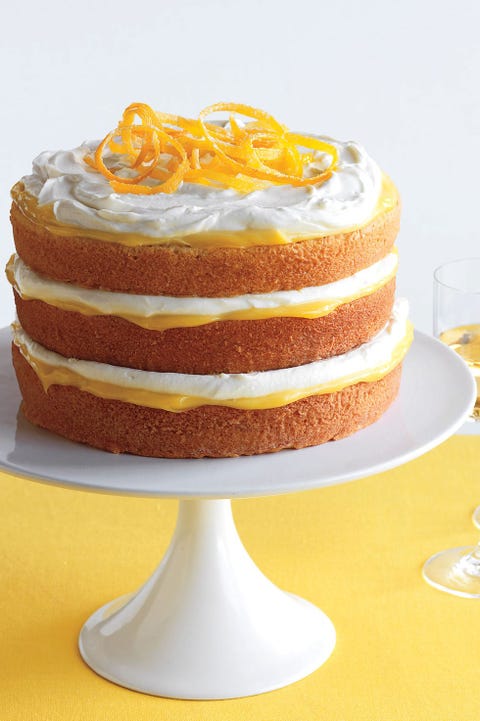 Woman's Day
Advertisement - Continue Reading Below
13
Watermelon Cake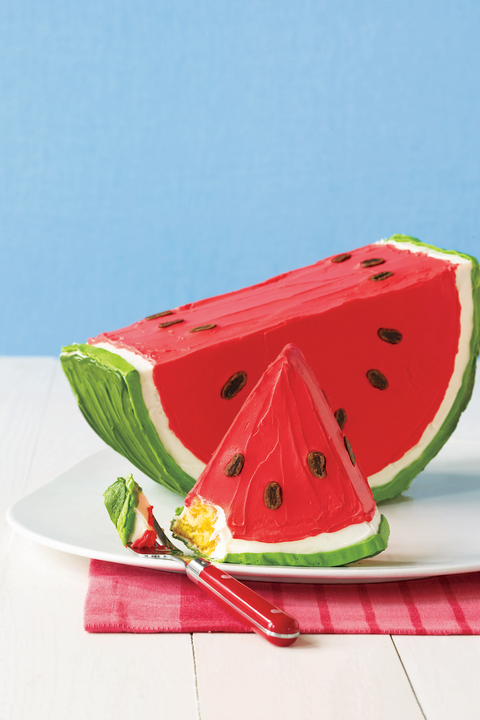 Ann Stratton
Store-bought mix, with cans of frosting and a few strategic slices, creates a vanilla cake that morphs into the star summer melon. Have a wedge!
Get the Watermelon Cake recipe.
14
Chocolate Meringue Layer Cake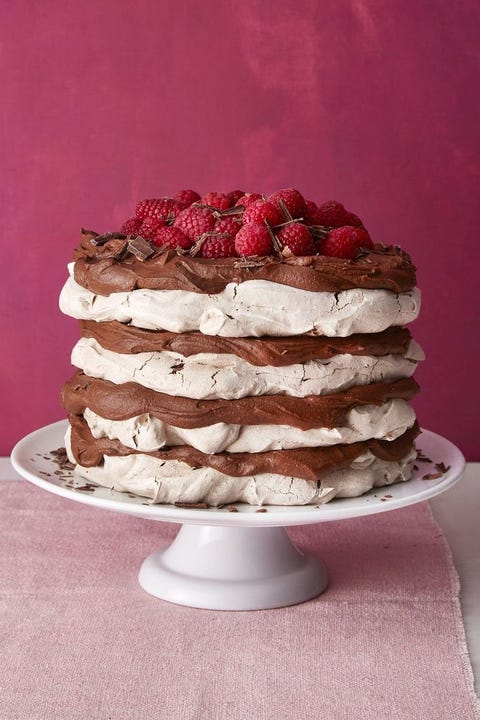 Woman's Day
We all have that one friend who only wants the most unique, creative gifts (or cakes). For that friend, there is this textured and delicious chocolate meringue cake. It's as beautiful as it is different.
Get the Chocolate Meringue Layer Cake recipe.
15
Snake Cake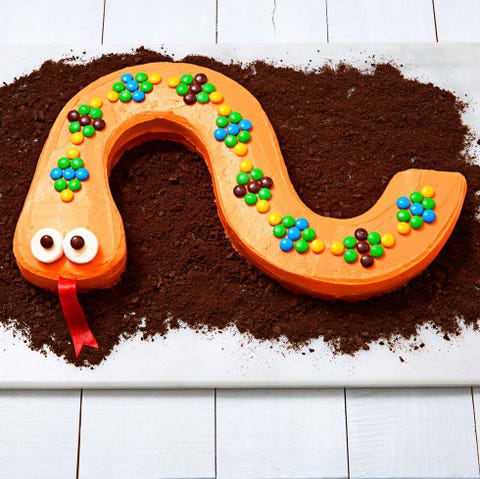 Woman's Day
Young kids would go wild for this snake cake — "dirt" and all.
Get the Snake Cake recipe.
Advertisement - Continue Reading Below
16
Cannoli Cake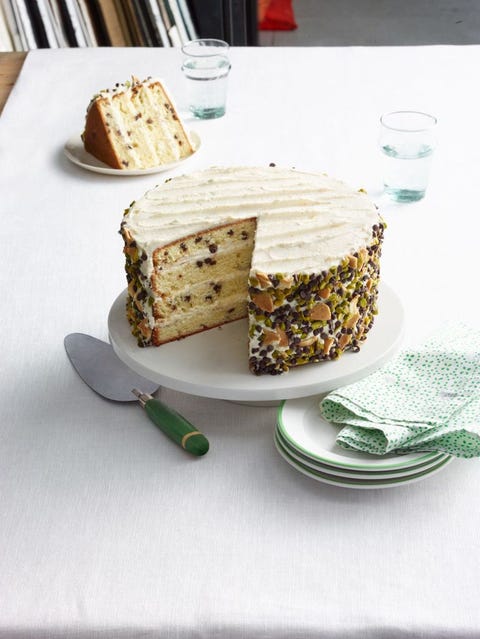 Steve Giralt
When a friend challenged cooking duo the Casserole Queens to create a unique cannoli recipe, this layer cake featuring orange, ricotta, and chocolate was born.
Get the Cannoli Cake recipe.
17
Birthday Explosion Cake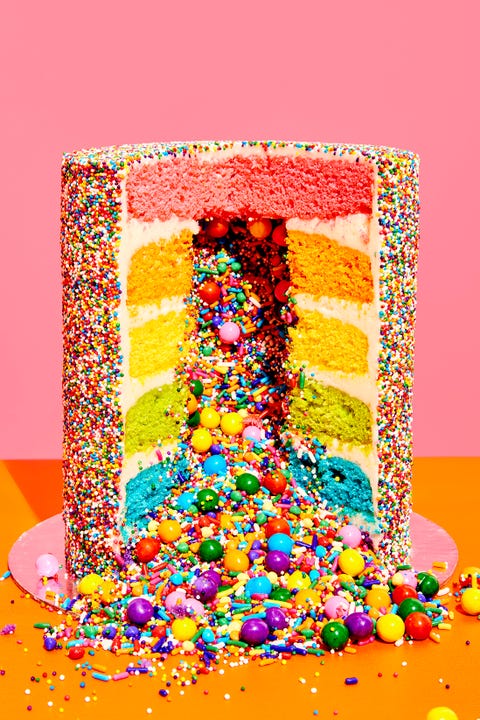 Henry Hargreaves/Flour Shop
Flour Shop's Amirah Kassem's signature masterpiece: six layers of colorful cake hiding a tunnel of sprinkles that spill out in glorious fashion when it's sliced. You can make your own wowza work of art at home with the Flour Shop Rainbow Explosion Cake Kit, available at Williams-Sonoma.
18
Sour-Cream Vanilla Pound Cake with Rhubarb Compote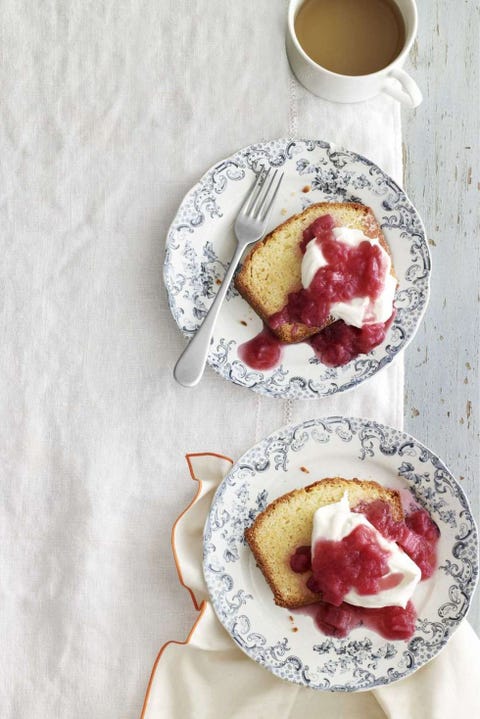 Woman's Day
Advertisement - Continue Reading Below
19
Key Lime Poke Cake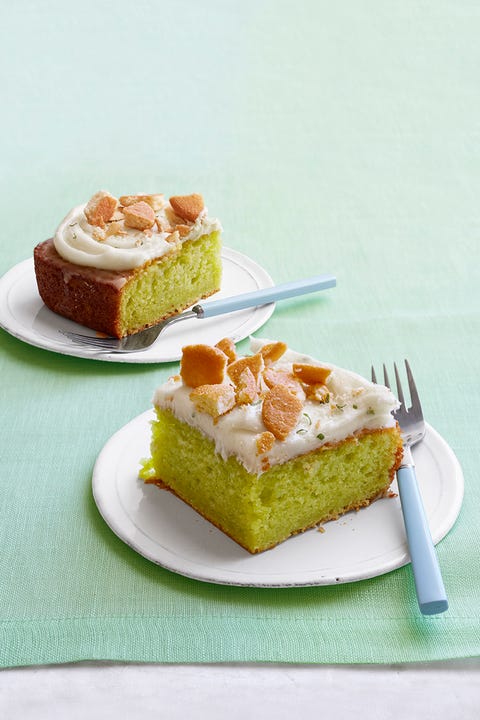 Con Poulos
For lovers of key lime pie, this key lime cake is soaked with lime juice and is tart, sweet, and completely delicious.
Get the Key Lime Poke Cake recipe.
20
Rhubarb Upside-Down Cake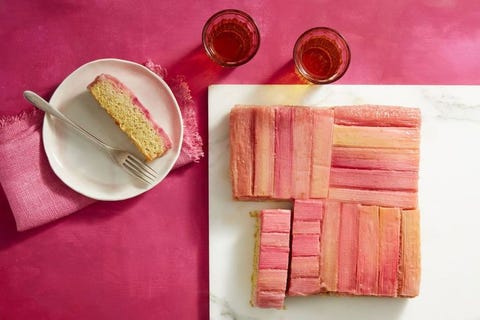 Woman's Day

Olivia Muenter is a freelance writer and former fashion and beauty editor who writes about fashion, beauty, lifestyle, relationships, travel, home decor, and more for Woman's Day and beyond. Her work has appeared in Bustle, Refinery 29, Glamour, Byrdie, Apartment Therapy, Philadelphia Magazine, and more. When she's not reading (or talking about reading on Bad on Paper, the bookish podcast she co-hosts), you can find Olivia working on her first novel, curating the perfect playlist, or shopping online.