Almond Brittle
Crunchy, buttery goodness.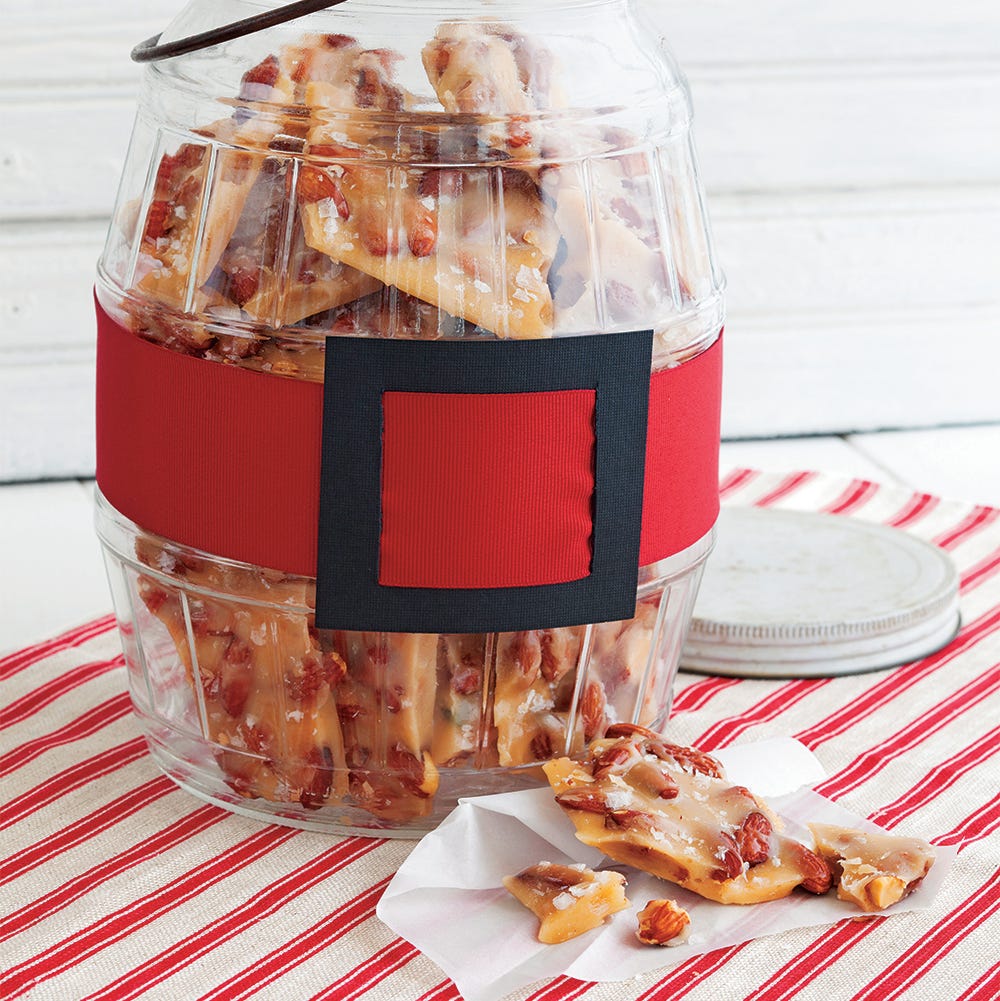 Hoffman Media
With toasted nuts and buttery caramel, this classic brittle is everything we want in a candy. Plus, it doubles as a gift!
Advertisement - Continue Reading Below
Ingredients
cooking spray, if needed

2 c.

sugar

1/2 c.

light corn syrup

1/2 c.

(1 stick) unsalted butter

Canola oil, for greasing

1/2 tsp.

baking soda

2 1/2 c.

roasted salted almonds (12.5 oz)

Fleur de sel or crushed Maldon sea salt
Directions
Step 

1

Line large rimmed baking sheet with nonstick foil (or line with foil and coat with cooking spray).

Step 

2

In large, heavy saucepan fitted with candy thermometer, combine sugar, corn syrup, butter, and water. Stirring constantly, bring to a boil until sugar melts, then reduce heat to a simmer and cook, stirring occasionally, until caramel is light brown and thermometer registers 300°F, 25 to 30 minutes (test consistency by dropping a small amount into ice water and checking that it forms a hard, brittle strand). 

Step 

3

Meanwhile, lightly oil back of wooden spoon and set aside.

Step 

4

Remove saucepan from heat and, with silicone spatula, stir in baking soda (mixture will bubble). Stir in almonds, then immediately scrape brittle mixture onto prepared baking sheet. Using oiled spoon, quickly spread brittle into thin, even layer, then sprinkle with salt. 

Step 

5

Let cool completely. Break into shards and serve or store in airtight container at room temperature for up to 1 month.