Every item on this page was chosen by a Woman's Day editor. We may earn commission on some of the items you choose to buy.
The 12 Best Shoes for Nurses in 2023, According to Nurses and Podiatrists
There's an option for every color and style preference.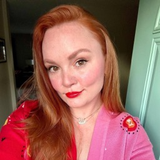 By Rebecca Norris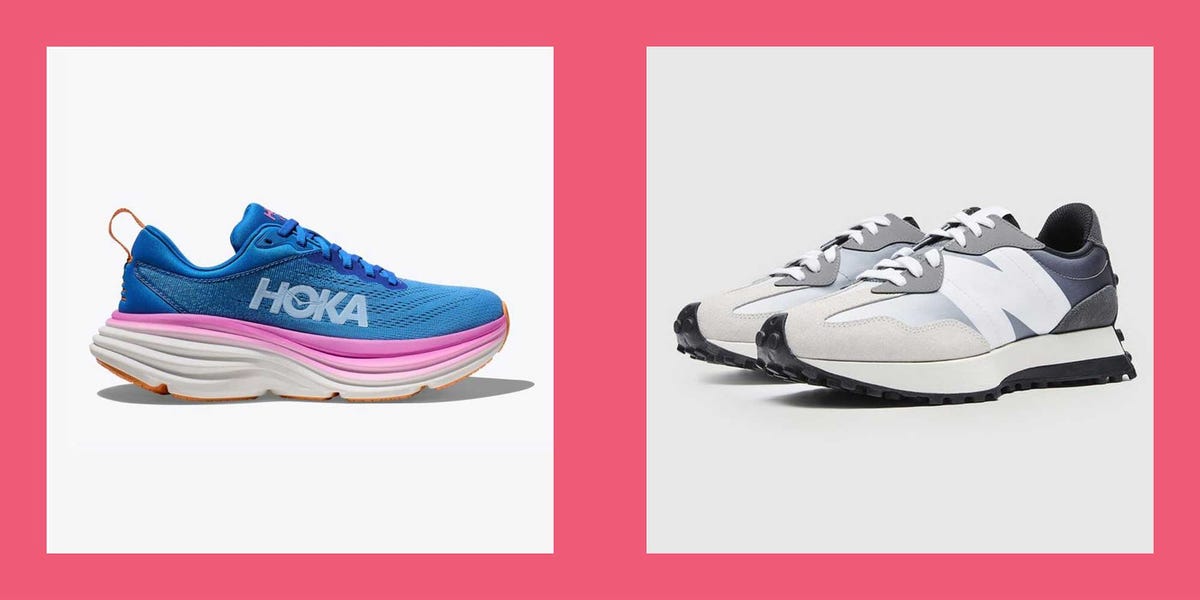 Hoka/FIGS
Nurses have one of the most difficult jobs in the world. Think about it: Nurses were on the frontlines of a global health crisis, running around saving lives when most people were sheltering in place. Then there's the fact that, even when not in the midst of an unprecedented outbreak, nurses spend their entire shift on their feet, doing rounds. The point is, no matter the situation, nurses are up on their feet (often for upwards of 12 hours at a time), ready to face the day head-on. It's because of this that we set out to uncover the best shoes for nurses. After all, many shoes aren't cut out for the task.
Being on your feet all day can not only be exhausting, but it can be painful, too — especially if you're not wearing the right shoes. Without ample cushioning, adequate shock absorption, a roomy toe box, and plenty of arch support, you could develop a variety of aches and pains, including blisters, corns, plantar fasciitis, and even joint pain throughout your lower body and back. Thankfully, there are shoes that help prevent these painful scenarios.

When looking for the best shoes for nurses, you'll want to prioritize options with spacious toe boxes, sufficient arch support, and cloud-like cushion — plus, any materials that are particularly easy to clean. (FYI: These make great gifts for nurses and nursing school graduates.)
The best shoes for nurses to buy in 2023:
Ahead, find 12 suitable options, recommended by podiatrists and nurses.
Advertisement - Continue Reading Below
Advertisement - Continue Reading Below
Advertisement - Continue Reading Below
Advertisement - Continue Reading Below
What to look for when shopping for the best shoes for nurses

When shopping for shoes as a nurse (or for a nurse you know and love), you'll want to keep a few things in mind. Look for:
✔️ A cushy-yet-lightweight silhouette: When you're on your feet all day, the last thing you want is to feel dragged down by your shoes. Additionally, you don't want to feel like there's a firm brick beneath your foot with each step. With this in mind, look for shoes that have ergonomic cushioning that fits the natural contour of your soles, and prioritize those with 8 mm of cushioning or more.
✔️ Ample arch support: The longer you stand, the more your arches will take on that stress. As such, opting for shoes with built-in arch support is a fantastic idea. That said, if you have a pair of shoes that you love but simply wish they offered more in the arch area, there's always the option for insoles.
"Vionic Insoles ($40+) — which are available in Active, Relief, and Slimfit options — can be added to shoes and sneakers that have flatter insoles," says nationally-renowned podiatrist Dr. Jackie Sutera, DPM. "These insoles will provide cushion, arch support, and shock absorption."
That said, if your biggest concern is joint pain associated with being on your feet all day, Schaeffer recommends Dr. Scholl's Prevent Pain Lower Body Protective Insoles ($18). "They're designed (and clinically proven) to reduce the leading cause of pain in key lower body joints — your feet, knees, and lower back — from reoccurring, so they're perfect for nurses who are on their feet most of the day," he says.
✔️ An easy-to-clean material: Generally speaking, nurses fare best with fluid-resistant and waterproof shoes, as they'll hold up the best over time.
✔️ A slip-resistant sole: Since hospitals and medical spaces are equipped with hard floors and prone to spills, it's important to look for shoes with slip-resistant soles to prevent accidental falls.
FAQ

What kind of shoes are nurses supposed to wear?
Nurses will be the most comfortable in breathable, supportive, cushioned shoes that are resistant to liquids, if not fully waterproof. As comfortable and convenient as slip-on mesh and knit shoes are, Schaeffer says that "lace-up shoes offer the ability to adjust the fit during the day and may be a better option for longer stretches of time."
What type of sneaker is best for nurses?
While an APMA Seal of Acceptance is a great indicator, typically, sneakers that are made with breathable, fluid-resistant materials, supportive arches, slip-resistant outsoles, and ample cushioning will be the most comfortable. That said, no two feet are identical, so it's important to consider your personal preferences when selecting your ideal shoe.
What is the best shoe for standing all day?
In short, one that's designed to evenly distribute pressure and absorb shock. Typically, these shoes are categorized as running or walking shoes, while lifting shoes will likely be too firm for all-day comfort.

Freelance Writer
Rebecca Ravee Norris is a full-time freelance writer with a decade's worth of lifestyle media experience. Based out of the Washington metropolitan area, she writes for a variety of publications, covering everything from beauty and wellness to style and celebrity news. She is a graduate of George Mason University. There, she earned her B.A. in Media: Production, Consumption, and Critique, along with a minor in Electronic Journalism. When she's not working, she can be found with her beloved Jack-Chi, Cash, adventuring with family and friends, working through reps at the gym, dreaming up her next home decor project, testing a new recipe, getting lost in the pages of a book, or catching up on her favorite shows.