Nutrition Expert Joy Bauer Shares How to Make a Healthy Salad That Satisfies
Follow these five simple steps to whip up the perfect salad that is both delicious and filling.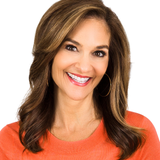 By Joy Bauer, MS, RD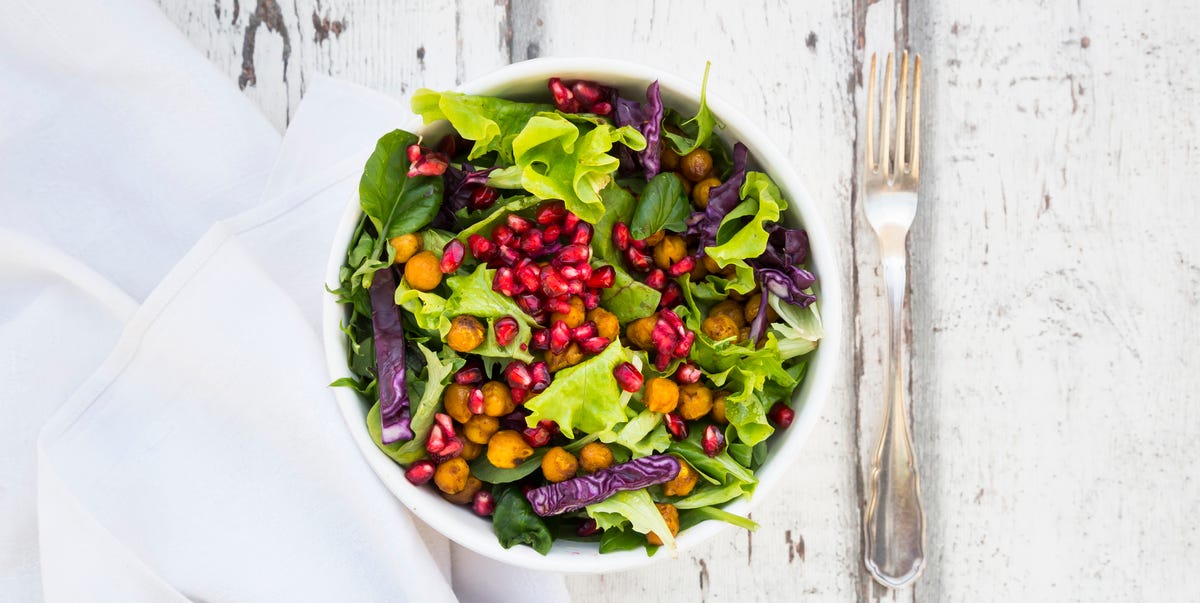 Larissa Veronesi
//
Getty Images
Maybe your lunchtime salad has seemed less wow-worthy and more womp, womp lately — or your stomach is still rumbling after you devour it. Or maybe it's yummy but you know in your heart that it's loaded with diet saboteurs (bacon bits, tons of cheese). A healthy salad has the potential to fill you up and energize you throughout the afternoon — if you build it right. Follow these easy steps, and you'll find a nutritious sweet spot packed with flavor.
1
Lay a Healthy Foundation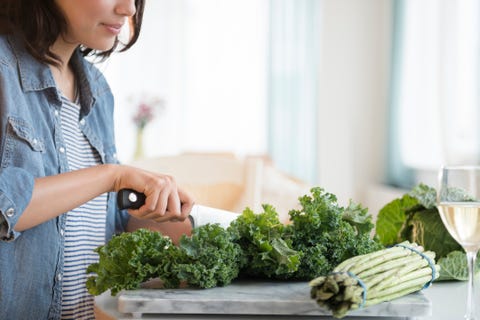 JGI/Jamie Grill
//
Getty Images
Using a variety of greens provides a range of important nutrients. Swiss chard, lettuce, kale, spinach, and endive all offer a long list of vitamins and minerals. Aim for 2 cups total — that adds up to only about 20 calories.
2
Pile On Veggies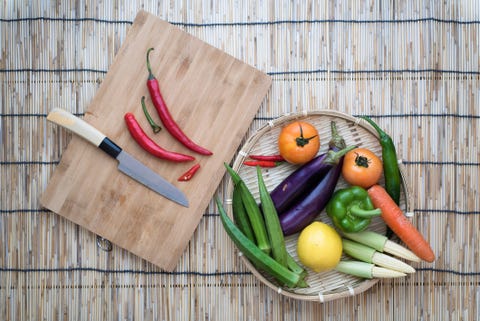 Mohd Hafiez Mohd Razali / EyeEm
//
Getty Images
Get creative! Think carrots, celery, artichoke hearts, green beans, or Brussels sprouts. At the salad bar, limit vegetables that look shiny (a sign that they're coated in oil).
3
Boost the Protein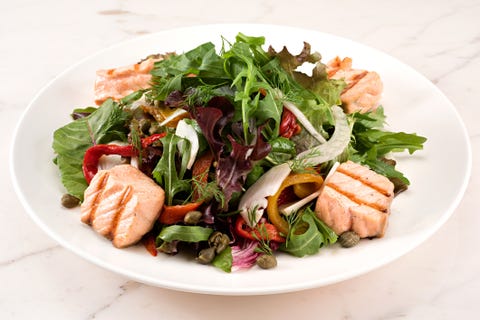 Burcu Atalay Tankut
//
Getty Images
If you usually finish a healthy salad for lunch but are hungry enough to dig into stale cookies by 3 p.m., add more protein. It takes salad from a side dish to a meal because it's slow to digest, keeping you full longer. Chicken is a no-brainer, but some of my other favorites are hard-boiled eggs, shrimp, wild salmon, tofu, chickpeas and other beans, and edamame.
Advertisement - Continue Reading Below
4
Enjoy a Little "Extra"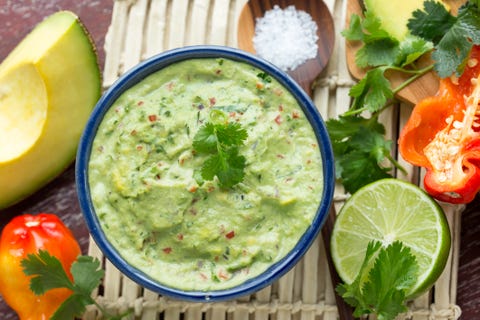 ALEAIMAGE
//
Getty Images
Add something you're craving (like creamy guac, crunchy croutons, or sweet sliced strawberries) — but stick to about 1 small scoop or 2 Tbsp of it.
5
Dress It Up!
Mike Garten/Studio D
Instead of store-bought dressing, make your own slimming version at home whenever you can. Try my super-easy, delicious recipe!
Cilantro-Lime Dressing
1 cup plain low-fat kefir or Greek yogurt
¼ to ½ cup finely chopped fresh cilantro leaves
1 Tbsp lime juice
Kosher salt and pepper
Herbs to taste

In a medium bowl, whisk together kefir or yogurt, cilantro, lime juice, and 1/4 tsp each salt and pepper. Add extra herbs if desired. Makes about 1 cup.

Per tablespoon: 5 cal, 0 g fat (0 g sat), 1 g pro, 35 mg sodium,
1 g carb, 0 g fiber