Every item on this page was chosen by a Woman's Day editor. We may earn commission on some of the items you choose to buy.
The 5 Best Cat Harnesses of 2023
Both you and your adventure kitty will feel safe and secure with these top picks.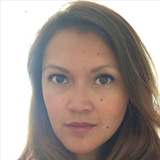 By Ysolt Usigan
Are you interested in getting a cat harness so you can take your kitty on walks and outdoor adventures? Before you begin shopping for the best cat harness, there are some important things to note, both in terms of the benefits and safety tips to be aware of when harness training your cat.
"Cat harnesses allow cats to safely explore the outdoors with their owners without the risk of escape or injury. Walking on a harness can provide much-needed exercise for indoor cats and can help improve their physical and mental health with environmental enrichment," says Nicole Savageau, veterinarian with The Vets. Savageau notes that the activity can be a bonding experience for you and your feline, too. And if you're traveling, a harness can be safer and more comfortable than a cat collar. However, there are also potential dangers, such as the possibility of your cat escaping if they are not properly secured in the harness. "Some cats may struggle against the harness or try to wriggle out of it, which can lead to injury if they become tangled or trapped," Savageau adds. "Some cats may become overstimulated or overwhelmed when wearing a harness and may exhibit signs of stress or anxiety."
To safely test whether your cat is open to a harness, it's best to "start by introducing the harness slowly," says Dan Capkin, certified applied animal behaviorist, pet trainer, and content manager for PetLovers.com. "Place the harness near your cat's favorite spot and allow them to sniff and explore it. Gradually increase the harness's contact with your cat by putting it on for short periods. If your cat seems comfortable and doesn't resist or panic, they may be well-suited for a cat harness."
Ahead, our top picks for the best cat harnesses, plus more tips from experts on what to look for and how to use a cat harness.
Looking for more of the best products for cats? Check out some of our top guides:
Best Cat Backpacks | Best Flea Treatments for Cats | Best Cat DNA Tests
Advertisement - Continue Reading Below
What to look for when shopping for a cat harness

✔️ Comfort and adjustability: "Cat parents should look for a harness that fits comfortably and securely on their cat," says Savageau. "It's important to measure the cat's girth and neck to ensure a proper fit. The harness should be adjustable and not too loose or too tight. The harness should not be too thin or it will not be comfortable for your cat."

✔️ Durability: Savageau also advises choosing a harness that is made of durable and breathable material. "The harness should have sturdy buckles and clips to ensure the cat cannot escape." You'll want a harness that doesn't irritate your cat's skin, Capkin adds.
✔️ Ease of use: The best cat harnesses will also have special features, such as reflective strips or a D-ring for attaching a leash, Capkin notes.
Advertisement - Continue Reading Below
FAQ

How will you know if your cat will take well to the cat harness?
You can start by introducing it slowly and gradually. First, allow your cat to sniff and investigate the harness while it is lying on the ground. Then, once your cat seems comfortable with the harness, you can try putting it on your cat for short periods of time indoors. Reward your cat by offering it treats when it is interacting with the harness and when you put the harness on. If your cat responds well to the harness, you can gradually increase the amount of time that they wear it, and eventually start taking them outside on a leash, while still rewarding them with treats.
How will you know if your cat is not okay with the cat harness?
It's important to pay attention to your cat's behavior and body language throughout the process to ensure that they are comfortable and not stressed. It may depend on the individual cat's personality and temperament, according to Savageau.
Are there certain cat breeds that are better with using cat harnesses than others?
Some cat breeds, such as the Bengal and the Abyssinian, are known for their active and curious personalities, and may be more likely to take well to a harness. However, every cat is different, so it's important to take things slowly and pay attention to your cat's individual personality and behavior.
How to harness train a cat

Capkin shares important tips for using a cat harness:
Introduce the harness gradually, allowing your cat to get used to its presence and feel.
Practice indoors before venturing outside to ensure your cat is comfortable and familiar with the harness.
Always check the fit of the harness before going out to prevent injuries or escape.
Use positive reinforcement, such as treats and praise, to encourage your cat to accept the harness.
Be patient and never force your cat to wear the harness if they are visibly distressed or uncomfortable.

Ysolt Usigan is a lifestyle writer and editor with 15+ years of experience working in digital media. She has created share-worthy content for publishers Shape, What To Expect, Cafe Mom, TODAY, CBS News, HuffPo, The Bump, Health, Ask Men, and Best Gifts. A working mom of two, her editorial expertise in parenting, shopping, and home are rooted in her everyday life.