Every item on this page was chosen by a Woman's Day editor. We may earn commission on some of the items you choose to buy.
8 Best Dog Toothpastes, According to Pet Owners and Vets
Keep your pup's mouth healthy with these top picks.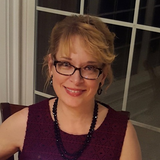 By Arricca Elin SanSone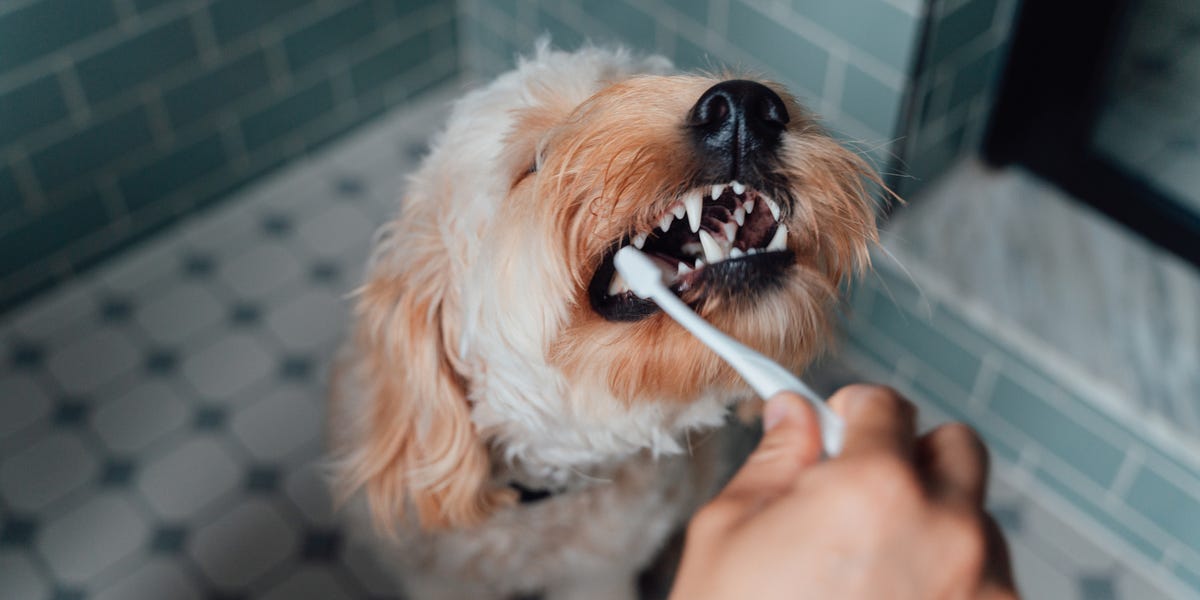 Oscar Wong
//
Getty Images
If you're like a lot of pet parents, you may not realize that brushing your dog's teeth is about more than just preventing stinky doggy breath. It actually plays a major part in your pup's overall health — and using the right products, including a dog-friendly toothbrush and the best dog toothpaste, can make brushing your dog's teeth easier for both you and your pet.
But with so many dog toothpaste options on the market, it can be tough to know which one to choose. To help you make an informed decision about which toothpaste is right for your dog, we conducted extensive research, including speaking to Ray Phillip, DVM, chief of dentistry at Friendship Hospital for Animals in Washington, D.C.
Beyond finding the right tools, though, the most important thing to remember is that you need to brush your dog's teeth regularly.
"We brush our pet's teeth for the same reasons we do it for ourselves: We're trying to keep plaque from building up," says Dr. Phillip. "It takes as little as 24 hours for plaque to start hardening, causing bacteria to become trapped under the gum line. This can cause bone loss around the roots of teeth, leading to tooth loss." The sad truth is that many dogs who never get their teeth brushed do lose teeth as they get older, which makes eating painful and may affect your pet's general health. "Studies have shown that, just as with people, bacteria from the mouth can enter the bloodstream and damage your pet's organs including the heart, liver, and kidneys," adds Dr. Phillip.
Ahead, our top picks for the best dog toothpastes and other doggie dental health products, as well as everything else you need to know about how to brush your dog's teeth for a lifetime of fresh breath and good health.
Advertisement - Continue Reading Below
Advertisement - Continue Reading Below
What to look for when shopping for dog toothpaste

✔️ Veterinary Oral Health Council (VOHC) Seal of Acceptance: Look for products that have earned the VOHC Seal for reducing plaque (the soft, bacteria-filled layer that forms on teeth) or for reducing tartar (calcium salts in salvia that are deposited on teeth; they harden and become resistant to brushing). Some products are proven to reduce both plaque and tartar.
While the VOHC isn't a regulatory agency and doesn't test the products itself, it does review data from trials conducted by the companies in accordance with VOHC standards. A product that passes the VOHC's evaluation for safety and effectiveness based on these trials can display the VOHC Seal on packaging.
✔️ Enzymes: Toothpastes and dog oral hygiene products that contain enzymes help dissolve plaque so it can't adhere to teeth. Another benefit is that enzymes also remain on teeth surfaces to continue reducing bacteria your dog's mouth even after you're done brushing.
✔️ Flavor: Just like people, pets have preferences. If your pet doesn't seem to enjoy the minty-fresh flavor you purchased, try a different formulation (or product). Many products have beef, chicken, or cheese flavors that dogs like. But be aware: Most toothpastes are rather smelly to us humans, though that's likely what's attractive from your dog's point of view.
FAQs

Is it difficult to brush a dog's teeth? Generally no, but it does take patience and practice! "It's best to start your dog when a puppy so he or she will get used to it, but you can train dogs at any age," says Dr. Phillip. The key is to start slowly and reward your dog after so that it becomes something he or she looks forward to, rather than dreads.
How do I brush my dog's teeth? Take several weeks to introduce your dog to this new experience. Start by offering your dog to lick a dab of dog toothpaste off your finger once or twice a day for a week or more; the toothpaste should seem like a treat. Next, place a small amount on your finger and place it in your dog's mouth, rubbing with your fingers gently on teeth. Eventually, you'll put it on the brush and let your dog lick it off. Don't forget to offer lots of praise at every step!

After several weeks, slide the toothbrush with toothpaste up under your dog's upper lip; you can use either a finger brush, dog toothbrush, or baby toothbrush. "The biggest mistake is trying to wrench your dog's mouth open," says Dr. Phillip. "They don't like that." (Think about it: What if your dentist did that to you?).

Once you're in there, brush all the way back for a few strokes. Do the other side and the front teeth, and you're done. You actually only need a few seconds per section. You also only need to brush the outside of teeth because plaque rarely accumulates on the tongue-side of your dog's teeth, says Dr. Phillip. Finally, wipe any excess toothpaste off your dog's lips or chin.
How often should I brush my dog's teeth? Unfortunately, Dr. Phillip says it's the rare pet parent who brushes their dog's teeth every day — but that should be your goal. "Think about how filmy your mouth would feel if you didn't brush for several days," suggests Dr. Phillip. "Now imagine your dog going for weeks, days or years without brushing." While he admits that something is better than nothing, the most effective method is to brush daily, or at the very least, several times a week. Less often that that isn't helpful.
Can I use human toothpaste on my dog? No. According to the ASPCA, many human toothpastes contain ingredients that are toxic to dogs, such as xylitol. In addition, most dog toothpastes are specially formulated with enzymes that will keep working even after you're done brushing. Finally, unique dog-friendly flavors, such as beef and cheese, make dog toothpaste more palatable to most pups.
Why do little dogs have such bad teeth? It's not in your imagination: Small dogs are notorious for having bad teeth, says Dr. Phillip. It's mostly due to structural problems, because little dogs have the same amount of teeth as big dogs, but they're jammed into a smaller space. That's why it's doubly important for little dogs to have their teeth brushed.
Is there anything else I can do to keep my dog's teeth healthy? Dr. Phillip says many pet parents ask if they can use chews or other methods to clean their dog's teeth instead of brushing, but the answer is no. "Brushing every day is the optimal method, and everything else is a distant second," says Dr. Phillips. Other things — such as chews or additives — can help, but they shouldn't replace the mechanical action of brushing.

One more important doggie dental point: If you give your dogs chews, make sure you can dent them with your thumbnail. That's because products that are too hard, such as some rawhides and other chew toys, can break dog teeth.
Advertisement - Continue Reading Below
How we chose the best dog toothpastes

For this roundup, writer Arricca Elin SanSone interviewed the chief of dentistry at a large animal hospital and researched the current recommendations for dog dental health and testing requirements to earn the VOHC Seal, in addition to studying product reviews. She also leaned on her personal experience from years of brushing her dogs' teeth. Interestingly, her two papillons love to have their teeth brushed every day with a very smelly poultry-flavored toothpaste.

Arricca Elin SanSone has written about health and lifestyle topics for Prevention, Country Living, Woman's Day, and more. She's passionate about gardening, baking, reading, and spending time with the people and dogs she loves.