16 Cute Dog Breeds That Stay Small Forever
Your forever puppy is waiting.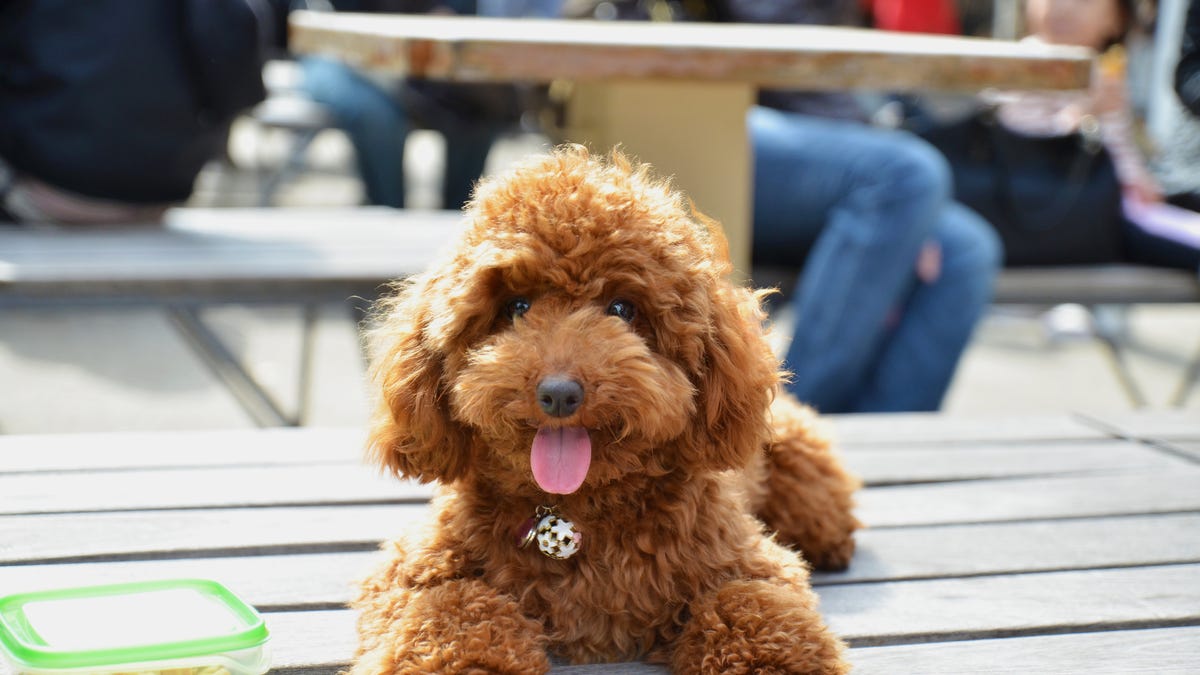 Every dog is amazing! Big dogs, small dogs, and every size in between! But dog breeds that stay small have a special place in many people's hearts because, well, little dogs don't know they're small. Most small dog breeds have the heart of a lion and the swagger to go with it. Their sassy personalities are a major reason to love these tiny dynamos.
Snuggling with a little dog is part of the true joy of loving a pup that won't outgrow your lap. Many small dogs were bred simply to be companions, so you're always the center of their world. Plus, tiny dogs are "portable," whether you want to take them hiking in a dog backpack or on an airplane next time you need to travel. They typically need less space than their bigger relatives, which is great if you live in an apartment or small house. Best of all, they tend to live a long time, often into their teens.
And don't let size fool you! Little dogs have loads of energy and need exercise, too, to stay happy and healthy. Many small dog breeds are super-smart and will learn to control you, if you don't learn to manage their sometimes bossy behaviors. One final point: Even though a breed is known for certain personality characteristics, don't be surprised if yours doesn't fit the pattern. After all, dogs are individuals, too, and learning their personalities is part of the fun of being a pet parent!
Here are 16 tiny dog breeds that you're guaranteed to fall in love with:
1
Yorkshire Terrier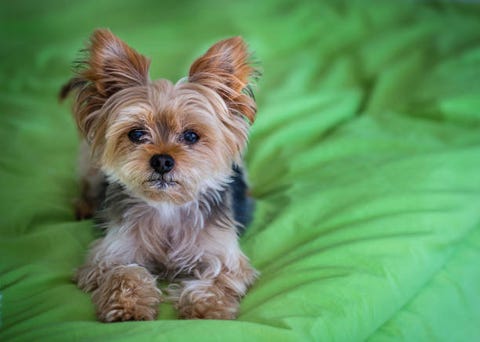 Philippe Marion
//
Getty Images
Yorkshire Terriers, or Yorkies for short, are one of the smallest dog breeds, weighing in at about 7 pounds and standing 7 to 8 inches high. Their silky coats do need daily grooming, but they're affectionate, good with kids, and eager to please.
2
Chihuahua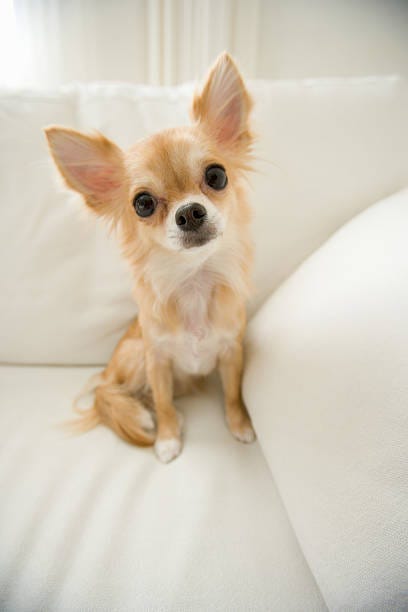 Ryuichi Sato
//
Getty Images
At 5 to 8 inches tall and weighing up to 6 pounds, these are tiny dogs. But what they lack in size, they make up for in personality! Chihuahuas have a tendency to boss you if they're not given guidance, and they're not ideal with small kids. But they do have tons of energy and sass, so they make fun, loving companions.
3
Maltese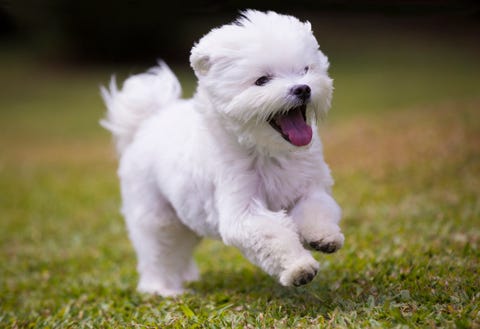 kimrawicz
//
Getty Images
Gentle and sweet, Maltese dogs are a great low-key companion animal for most homes. They reach about 7 to 9 inches and weigh in at less than 7 pounds. They're playful but not demanding and will play when you want to play.
Advertisement - Continue Reading Below
4
Schipperke
volofin
//
Getty Images
5
French Bulldog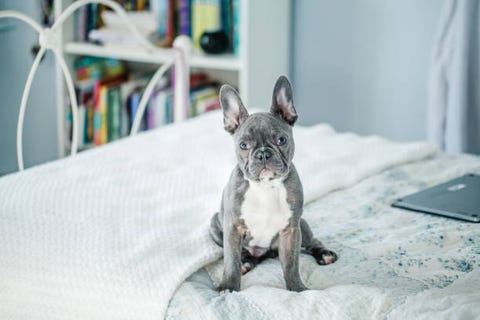 Rebecca Nelson
//
Getty Images
French bulldogs, or Frenchies, are smart, adaptable dogs that aren't big barkers. They're a little on the larger side of small dogs, but they still weigh less thar 28 pounds and reach just 11 to 13 inches tall. The breed has rocketed in popularity in recent years.
6
Pomeranian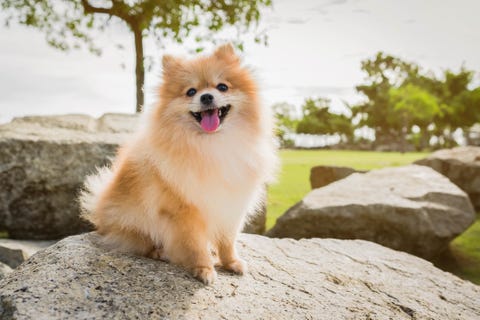 Pattarawat
//
Getty Images
At just 6 to 7 inches tall and 3 to 7 pounds, Pomeranians prove good things do come in small packages. They have personality plus, and they know it! They're affectionate and okay (though not great) with kids, but they're charmers for sure.
Advertisement - Continue Reading Below
7
Italian Greyhounds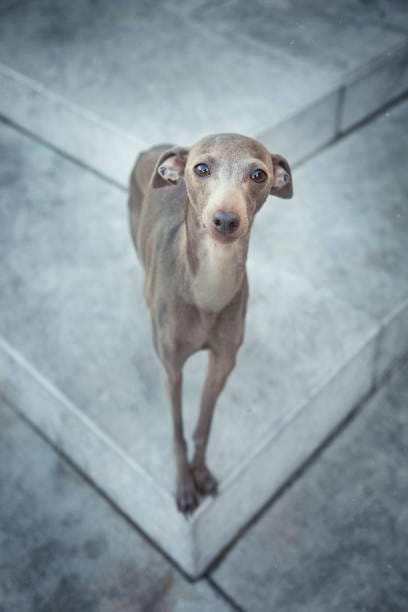 Alessandro Manco
//
Getty Images
Italian greyhounds are sleek, muscular dogs that reach 13 to 15 inches tall and weigh 7 to 14 pounds. They're extremely affectionate and love being on your lap. They're also generally good with kids and other dogs.
8
Pug
LexiTheMonster
//
Getty Images
Pugs can weigh 14 to 18 pounds, and they stand at 10 to 13 inches tall. They're also inquisitive, mischievous and great with kids. Overall, they're loving, easy-going dogs.
9
Papillon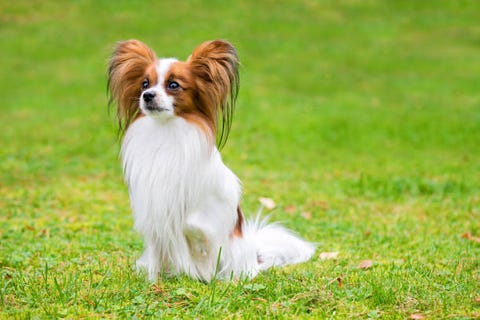 Getty Images
One of the oldest toy breeds, Papillons reach 8 to 11 inches and weigh in at 5 to 10 pounds. They're affectionate, super-smart, and energetic so they need a job to do to stay out of trouble. They're not the best with kids, but they are extreme athletes and excel at agility competitions. Incidentally, papillon means "butterfly" in French, referring to the breed's large, elegant ears that resemble butterfly wings.

Advertisement - Continue Reading Below
10
Miniature Schnauzer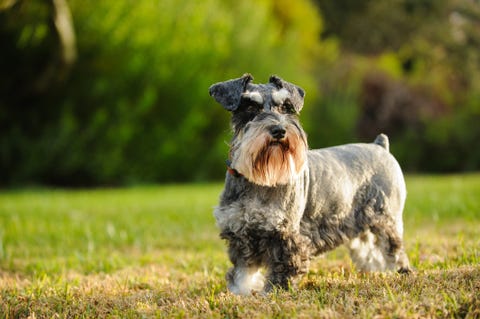 Tara Gregg / EyeEm
//
Getty Images
This sturdy little dog reaches 12 to 14 inches and 11 to 20 pounds. It's affectionate and great with kids, with a pleasant, outgoing personality. Most Mini Schnauzers have never met a stranger.
11
Toy Poodle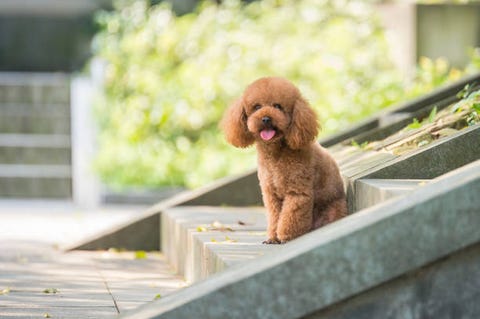 zhao hui
//
Getty Images
There are three sizes of poodles: Toy, Miniature, and Standard. Toy Poodles are the tiniest at 4 to 6 pounds and less than 10 inches tall. They're extremely self-confident yet eager-to-please. And don't let their diminutive size fool you: They're true athletes.
12
Toy Fox Terrier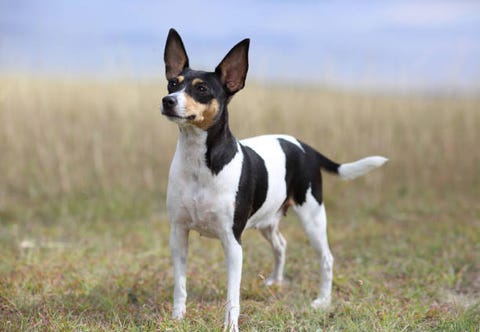 Sergey Ryumin
//
Getty Images
At 8 to 11 inches and 4 to 9 pounds, these dogs are quite petite. But the Toy Fox Terrier is all about its willingness to please you. They're lovers and are extremely intelligent; they also have tenacious terrier personalities.
Advertisement - Continue Reading Below
13
Japanese Chin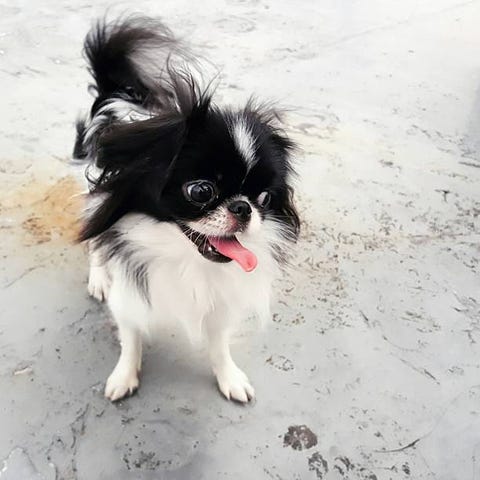 Joon Kim / EyeEm
//
Getty Images
Weighing in at 7 to 11 pounds and 8 to 11 inches tall, these little dogs have plenty of personality. The Japanese Chin is extremely loving, though the breed is not great with kids. They're not high energy and are generally quiet dogs. Once the companions of royalty, their beautiful little faces are quite irresistible.
14
Dachshund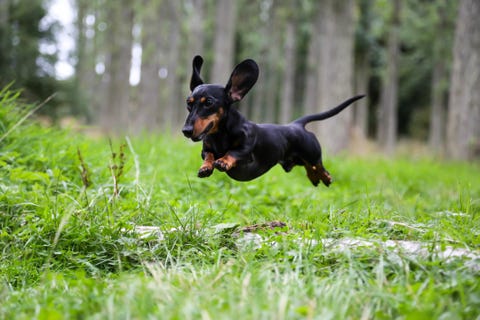 sammcool
//
Getty Images
The standard size Dachshund weighs 16 to 32 pounds and 8 to 9 inches tall, but the miniature is only 11 pounds and 5 to 6 inches. Long and low to the ground, this breed has an alert expression and vivacious personality that make it a wonderful companion.
15
Miniature Pinscher
Bigandt_Photography
//
Getty Images
Advertisement - Continue Reading Below
16
Shih Tzu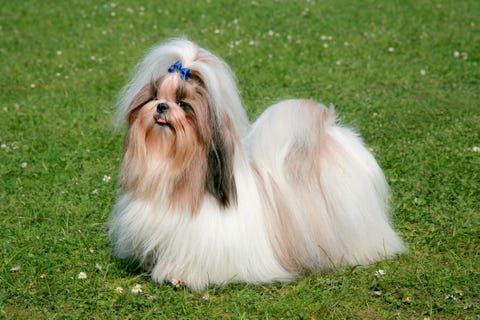 CaptureLight
//
Getty Images
Good with people, kids, and other dogs, the Shih Tzu is a real charmer who lives to adore you. They reach 9 to 10 inches tall and 9 to 16 pounds. They do need frequent grooming.
Martha Sorren is a freelance writer for Bustle, Refinery29, Woman's Day, and INSIDER.

Arricca Elin SanSone has written about health and lifestyle topics for Prevention, Country Living, Woman's Day, and more. She's passionate about gardening, baking, reading, and spending time with the people and dogs she loves.