6 Virtual International Women's Day Events That Are All About the Girl Power
Here are the best (free!) ways to celebrate IWD from the comfort of your own home on March 8.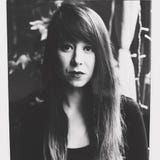 By Danielle Campoamor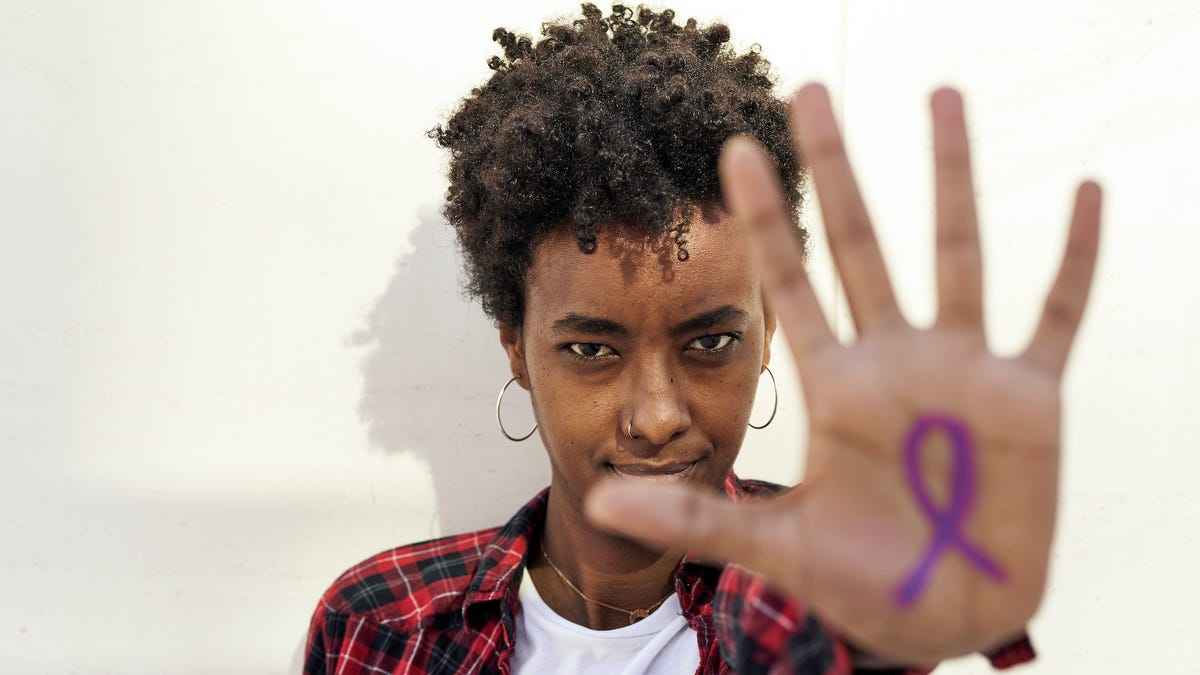 Like every other holiday observed over the past year, this year's International Women's Day on March 8 is going to look a little different than past celebrations. Not only has the ongoing COVID-19 pandemic forced people take their events online, but it has also underscored the numerous disparities still facing women today, especially Black, brown, and Indigenous women. Nearly 3 million women have been pushed out of the workforce due to the public health crisis and lingering inequities within the home. One in three jobs held by women has been designated "essential" during the pandemic, yet many of those women — Black, Latina, and immigrant women in particular — are not offered COVID-19 protections or aren't eligible for COVID-related relief. Meanwhile, during the same time period, men have been three times more likely to receive a promotion and have actually gained employment as women continue to lose their jobs.
But that doesn't mean IWD celebrations are going to be all doom and gloom in 2021. In the midst of so much loss, this country has also seen some incredible gains. On January 20, Kamala Harris was sworn in as vice president of the United States, making her the first woman, first Black person, and first Southeast Asian person to serve in the position. Additionally, more women than ever before are currently serving in Congress, and the number of women-owned businesses in the US has increased 3,000 percent since 1972. Most recently, legislation that expands and protects voting rights, helps to close the gender pay gap, and that protects LGBTQ+ citizens from discrimination have all passed the House. It seems that a more equitable future is possible and, in many ways, within reach.

So yes, 2020 was difficult for many, especially women. But this year's International Women's Day is going to be about acknowledging those difficulties, celebrating the ways women have found ways to overcome them, and highlighting the work that still needs to be done. In addition to supporting your favorite women-owned businesses, here are a few (totally free!) virtual International Women's Day events scheduled for March 8 that will help you celebrate the day safely at home:
1
TRANSFORMING COMMUNITIES TOGETHER & BLACK COUNTRY NEAR NEIGHBOURS' INTERNATIONAL WOMEN'S DAY ONLINE LIVE CELEBRATION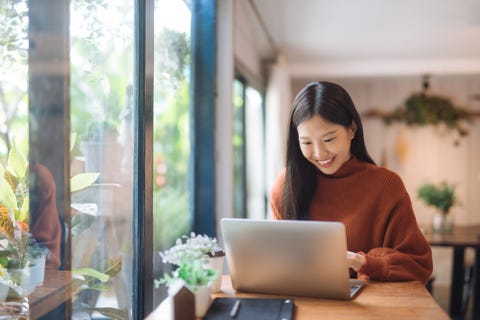 pondsaksit
//
Getty Images
This free online event is meant to empower women and girls from around the world. Since the 2021 International Women's Day theme is "choose to challenge," the event will encourage participants to "challenge stereotypes and oppose bias to help create the change we want to shape a fairer future in a more inclusive and gender equal world."
Tune in from 3-4 p.m. ET on March 8 to hear panelists also discuss what IWD means to them, how people can raise awareness to support the advancement of women around the world, and small but significant ways they can take action in their communities.
2
United Nations' Observance of International Women's Day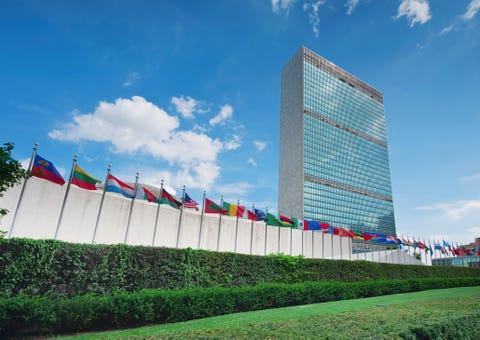 Tetra Images
//
Getty Images
The theme for the United Nations' International Women's Day 2021 event is "Women in Leadership: Achieving an Equal Future in a COVID-19 World, on the Way to the Generation Equality Forum." The free virtual event will focus on celebrating the efforts made by women across the globe in creating a more equitable future, as well as discuss the challenges women and girls face in the midst of the ongoing pandemic.
Streaming from 10 a.m. - 12:30 p.m. on March 8, speakers include the Secretary General of the United Nations, H.E. António Guterres, the Executive Director of UN Women, Phumzile Mlambo-Ngcuka, and a member of the Afghan Girls Robotic Team, Somaya Faruqi.
3
Hey Mama's Choose to Challenge International Women's Day Event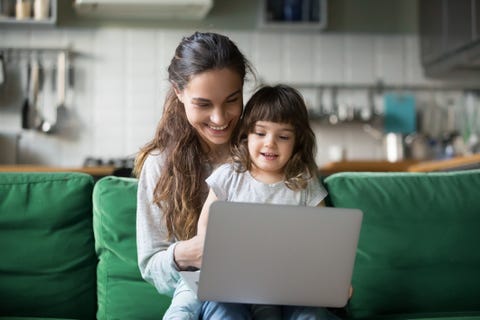 fizkes
//
Getty Images
HeyMama, a private online community for working and entrepreneurial moms, is hosting this free digital IWD event on March 8 from 3-4 p.m. ET.
Featuring Mandana Dayani, Daniella Kahane, Mara Schiavocampo, and Jessica Abo, the hour-long live event will discuss the current unequal state of women's rights, the victories and setbacks working mothers have faced this past year, and the importance of community among women. Additionally, those in attendance will learn practical strategies for personal and professional growth, and break out into groups to talk through how to put all of this into practice.
Advertisement - Continue Reading Below
4
The Corner Brook Status of Women Council's International Women's Day Event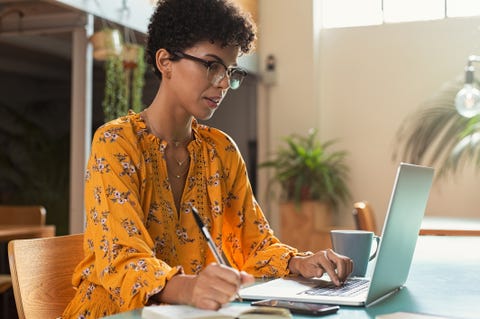 Ridofranz
//
Getty Images
Canada's Corner Brook Status of Women Council is a friendly, non-judgmental place that provides a variety of services to women and hosts a variety of events throughout the year to raise awareness about the violence, injustice, and inequity women often face.
From 5-7 p.m. ET on March 8, the organization is hosting a free virtual IWD event featuring guest speaker Dr. Janice Fitzgerald, Chief Medical Officer of Health for the province of Newfoundland and Labrador, a discussion centering the leadership of women and achieving gender equality during COVID times, and an appearance by the comedy troupe Mom's Girls plus musical guests Kacie Callahan and Amanda Squires.
5
1,000 Women Leaders: A Global Movement for Peace & Equality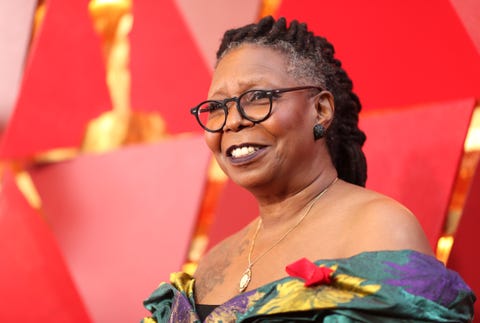 Christopher Polk
//
Getty Images
Hosted by The United Nations Women's Peace and Humanitarian Fund, this event marks the launch of a global campaign to support 1,000 women leaders working to build a brighter, more peaceful and resilient future.
Speakers at this free event, taking place on March 8 from 1:30-2:30 p.m ET include Whoopi Goldberg, Kristen Bell, Nahla Valji, and Leymah Gbowee, and others as they work to rally support for women who are working on the frontlines to bring equity to women and girls around the world.
6
International Women's Day 2021: A Series of Virtual Events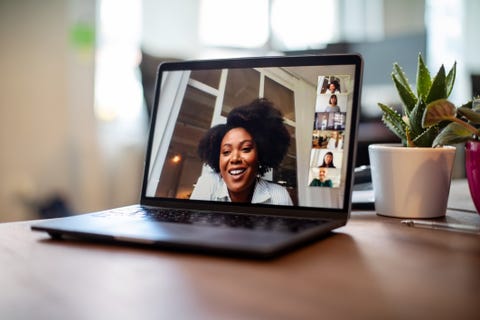 Luis Alvarez
//
Getty Images
PRUDE Inc., which seeks to educate both newcomers and Canadian-born individuals and businesses on the harmful effects of racism and discrimination of all forms, has teamed up with the Saint John Community Loan Fund, the Lorenzo Society, and the Saint John Arts Centre to host an event centered on women's stories and their journeys. Tune in on March 8 for free from 6-7:30 p.m ET.

Danielle Campoamor is an award-winning freelance writer covering mental health, reproductive justice, abortion access, maternal mental health, politics, and feminist issues. She has been published in The New York Times, Washington Post, CNN, NBC, Vogue, Harper's Bazaar, Marie Claire, InStyle, Playboy, Teen Vogue, Glamour, The Daily Beast, and more.