Top 10 US Cities for Retirement in 2023
From mountains to beaches and countrysides, settle in for a well-deserved rest in these top cities for retirement.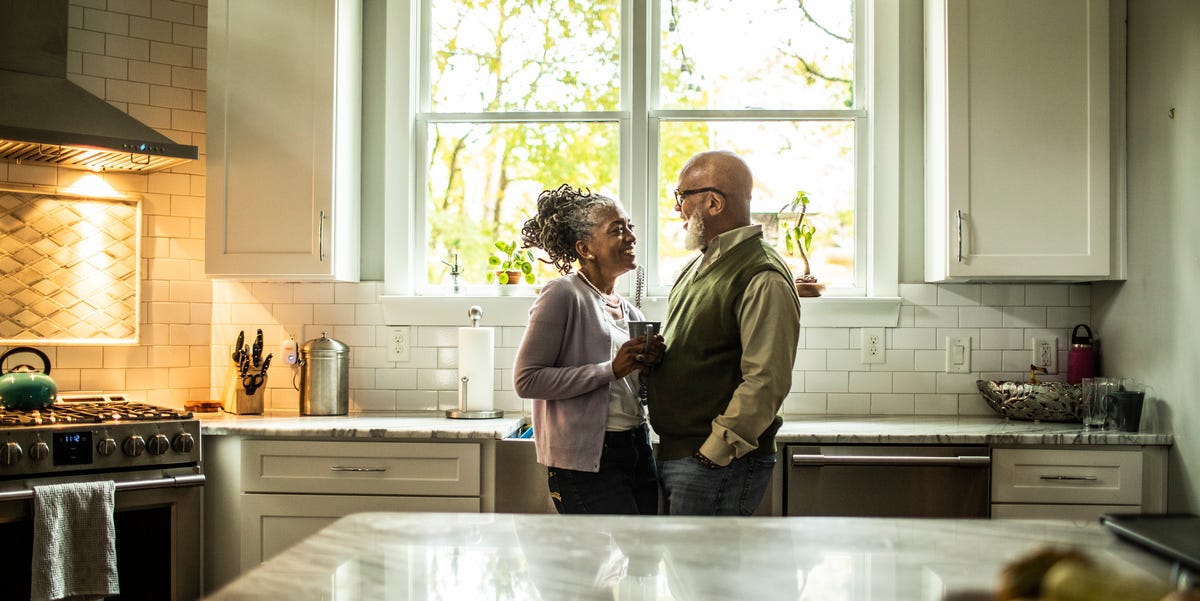 MoMo Productions
//
Getty Images
If you're nearing retirement age, it's time for a permanent vacation. You deserved it! Whether the beach, big city or mountains are calling, there are plenty of cities across the country perfectly suited for settling down. The U.S. News and World Report gathered data to rank the top 150 places to retire this year based on quality of life, job market and overall value.
With so many great options, we've curated a top ten list of our own.
Advertisement - Continue Reading Below
1
Lancaster, Pennsylvania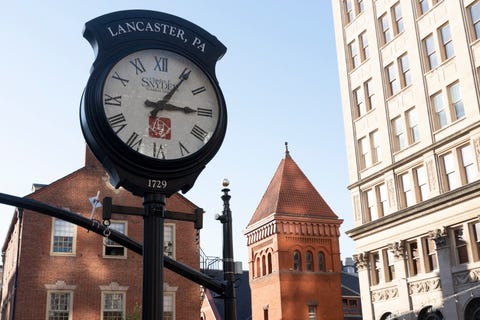 BRANDEN EASTWOOD
//
Getty Images
Ranking No. 1 for retirement cities in the United States in 2022, Lancaster, Pennsylvania, tops our list thanks to its beautiful rolling farmlands and affordability. Home of the Pennsylvania Dutch, Lancaster offers countryside cottages, 55+ communities and a walkable downtown. Throw in all four seasons, and Lancaster becomes the perfect place to retreat.
Advertisement - Continue Reading Below
2
Pigeon Forge, Tennessee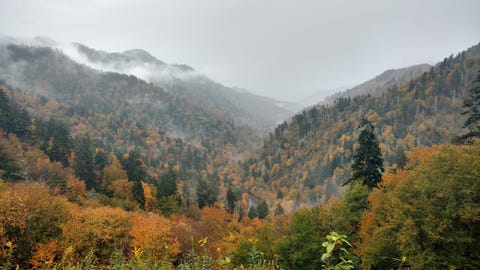 Jeff Williams / EyeEm
//
Getty Images
The eastern portion of Tennessee is home to the breathtaking Smoky Mountains, and nestled at its base is Pigeon Forge. Not only is Pigeon Forge a peaceful mountain haven, but the city is also home to Dolly Parton's Dollywood, a family-friendly theme park known for staffing a large number of retirement-age team members.
Advertisement - Continue Reading Below
3
Eugene, Oregon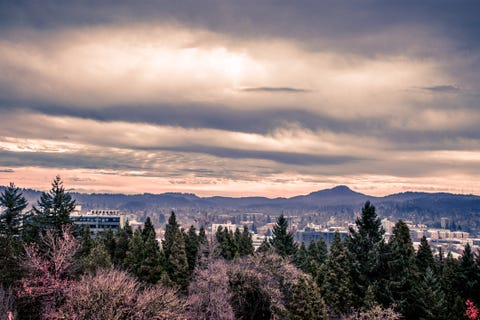 Robert Candy / EyeEm
//
Getty Images
Around 17,000 college students flock to Eugene annually to attend the University of Oregon, and with a large number of 55+ communities also in town, it's perfect for older adults looking for an active city to settle down. With the Cascade Mountains nearby, Eugene is a breathtaking destination for those seeking outdoor adventure. Enjoy the trails that weave throughout town, including the path to the top of Spencer Butte that offers stunning mountain views on clear days.
Advertisement - Continue Reading Below
4
Myrtle Beach, South Carolina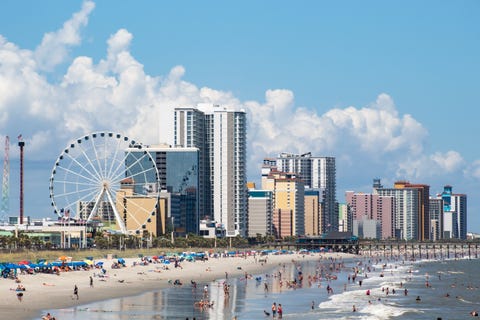 Hollie Davenport / EyeEm
//
Getty Images
Myrtle Beach is a top east coast vacation destination, so why not make it permanent? The coastal town has mild weather year-round, lending itself to plenty of outdoor activity options across its beaches, state parks and golf courses. The town may draw more than 14 million visitors per year, but surprisingly, the cost of living in Myrtle Beach remains relatively low.
Advertisement - Continue Reading Below
5
Orlando, Florida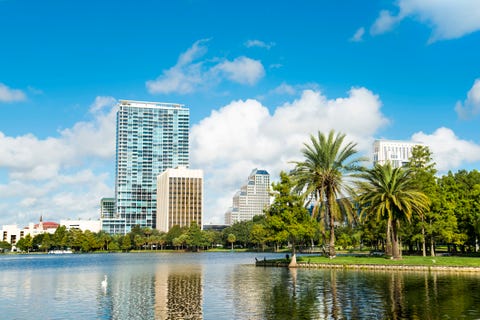 Gina Pricope
//
Getty Images
Central Florida's booming town of Orlando is riddled with retirement communities for those looking for year-round shorts weather, but the weather and close proximity to the coast aren't the only draws to the area. Retiring in Florida is wallet-friendly thanks to its lack of taxes on income, social security or retirement plans. And yes, being in close proximity to Orlando's extraordinary theme parks will make you the hero of the family.
Advertisement - Continue Reading Below
6
Cincinnati, Ohio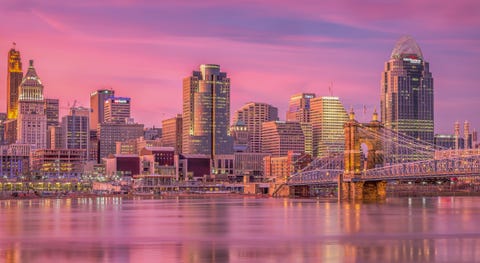 (c) Swapan Jha
//
Getty Images
If you're a fan of a big city, Cincinnati provides all the perks without the drawbacks of many touristy metropolitan centers. Catch a professional football, baseball or soccer game, dine at incredible restaurants and gain access to high-ranking medical care in a major city, with plenty of suburban neighborhoods easily accessible nearby.
Advertisement - Continue Reading Below
7
Virginia Beach, Virginia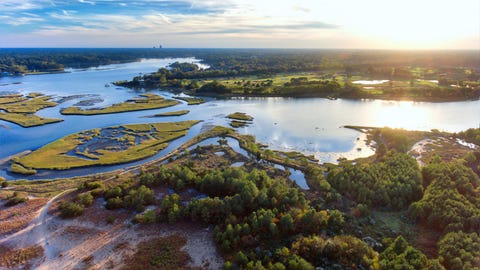 Sky Noir Photography by Bill Dickinson
//
Getty Images
Virginia Beach is another highly-rated coastal destination, with an added bonus of a large concentration of military personnel in the area. Retirees can enjoy watching jets zoom through the airspace and witnessing events like the Oceana Air Show. Plus, beach access is free with plenty of options for fishing, sailing, kayaking and more.
Advertisement - Continue Reading Below
8
Charleston, South Carolina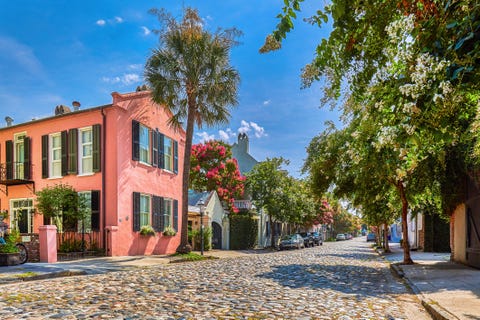 Peter Unger
//
Getty Images
The Southern South Carolina town of Charleston is built for simplicity and slowing down, with its downtown streets dotted with breathtaking architecture and steeped in history. Enjoy harbors and beaches surrounding the downtown footprint, oak trees dripping in Spanish moss and incredible low country fare at seemingly every restaurant in town.
Advertisement - Continue Reading Below
9
San Diego, California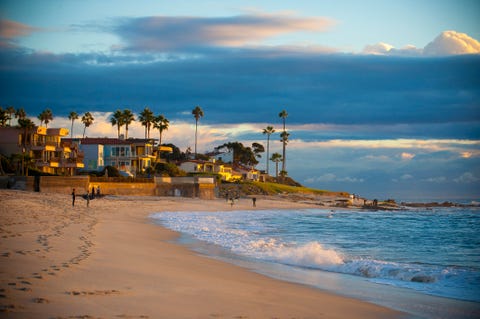 Stephen Simpson
//
Getty Images
Spend your golden years soaking in Southern California's eternal sunshine. San Diego is one of the best destinations in the country for access to world class beaches, incredible dining and tons of entertainment: enjoy your off days strolling farmers markets, lounging with friends on the beaches or attending a professional sports event.
Advertisement - Continue Reading Below
10
Sarasota, Florida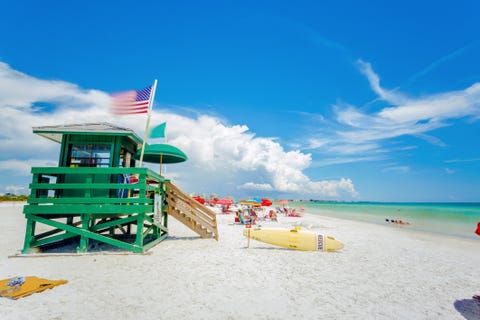 Pola Damonte via Getty Images
//
Getty Images
While most of Florida is known for its beautiful coastlines, Sarasota has extra perks thanks to its vibrant arts scene and astounding food culture. Around the city, immerse yourself in performances from the resident symphony, ballet and opera or browse the multiple art galleries and botanical gardens around town. Plus, while the area is known for attracting vacationing families, it's also a destination for snowbirds seeking warmer weather during the winter months. Settle into a home with extra space for all the visitors that are sure to come.