Every item on this page was chosen by a Woman's Day editor. We may earn commission on some of the items you choose to buy.
The 15 Best Women's Cowboy Boots of 2023
These are the best cowboy boots for women to rock through summer and into fall.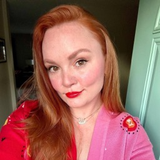 By Rebecca Norris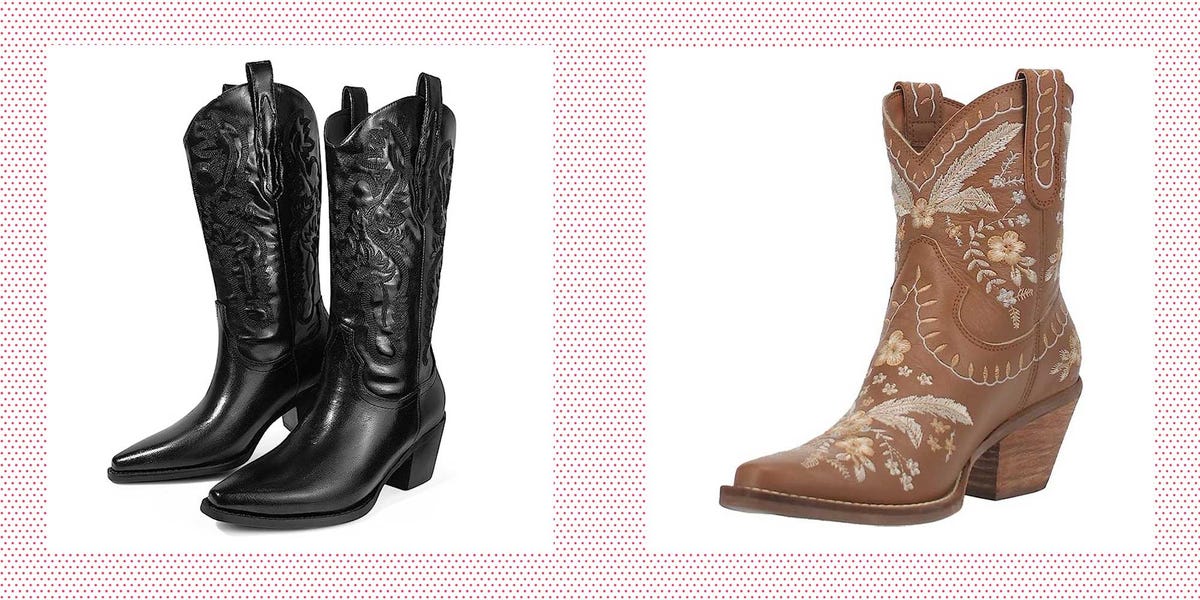 On the hunt for the best summer clothes and accessories? While your main thought may be to find the cutest swimsuits, prettiest sun dresses, and most comfortable sandals, we're here to remind you of one summer-friendly silhouette that you'll be able to wear long past the dog days of the season. We're talking about the best women's cowboy boots of course. Once reserved for ranchers and people who live in the Midwest, cowboy boots are now seen as a women's wardrobe staple just about everywhere in the U.S.
Sold in short, medium, and tall shafts, not to mention various heel heights and more colors and designs than we can count, cowboy boots are a great option for women looking to add a bold-yet-casual allure to just about any outfit. Where some cowboy boots are notably more rodeo-inspired, others nod to their Western roots with nothing more than their pointed toe and signature stitching. The point is, no matter your personal style preference, more than likely, there's a cowboy boot that makes sense for your wardrobe. To prove it, we scoured the web for the best women's cowboy boots of 2023.
The best women's cowboy boots to buy in 2023:
Ready to find your perfect cowboy boots for summer 2023 and beyond? Ahead, browse 15 of the best women's cowboy boots, featuring options for every budget.
For more of the best shoes for women, check out our top shopping guides:
Best Women's Dress Shoes for Standing All Day | Best Shoes for Bunions | Most Comfortable Heels For Women

Advertisement - Continue Reading Below
Advertisement - Continue Reading Below
Advertisement - Continue Reading Below
Advertisement - Continue Reading Below
Advertisement - Continue Reading Below
What to look for when shopping for women's cowboy boots

✔️ Material: When shopping for a pair of women's cowboy boots, you'll want to consider your end goal. If you're looking for a pair of shoes that will work for a one-off event, you may not be as concerned with the material. If you want them to last, though, style and fashion expert Chantelle Malarkey says to prioritize genuine leather styles. "Choose a boot that will last and age finely," she says.
✔️ Heel: While the height of your cowboy boot heel plays a role in how comfortable they are, Malarkey says the material of the heel matters, too. Generally speaking, she says that wood heels are not only the most authentic for cowboy boots, they tend to be the sturdiest, too.

✔️ Height: Nowadays, women's cowboy boots are sold in every height ranging from ankle-hugging to knee-grazing. That said, stylist and Never Fully Dressed founder, Lucy Aylen, says that mid-height cowboy boots tend to be the most versatile, as they can easily be worn with jeans but they look great with dresses, too.

FAQ

When buying cowboy boots, should I size up or down?
It depends on the silhouette. If the cowboy boots have rounded toes, sticking to your normal size should work; if they're pointed, going up a half size or even one full size can make for the most comfortable wear.
What length dress looks best with cowboy boots?
According to both Malarkey and Aylen, cowboy boots pair well with all dress lengths. That said, mid-to-high cowboy boots tend to look better with mini dresses than booties or short silhouettes do.
Should I wear long or short socks with cowboy boots?
For the most comfortable wear, opt for the tallest sock possible that can still remain hidden within the shaft of your boot. This will prevent any uncomfortable rubbing and potential blisters during wear.

Freelance Writer
Rebecca Ravee Norris is a full-time freelance writer with a decade's worth of lifestyle media experience. Based out of the Washington metropolitan area, she writes for a variety of publications, covering everything from beauty and wellness to style and celebrity news. She is a graduate of George Mason University. There, she earned her B.A. in Media: Production, Consumption, and Critique, along with a minor in Electronic Journalism. When she's not working, she can be found with her beloved Jack-Chi, Cash, adventuring with family and friends, working through reps at the gym, dreaming up her next home decor project, testing a new recipe, getting lost in the pages of a book, or catching up on her favorite shows.