Every item on this page was chosen by a Woman's Day editor. We may earn commission on some of the items you choose to buy.
The 15 Most Comfortable Couches, According to Experts and Reviews
From family-friendly sofas to stylish sectionals, these comfy picks start at just $429.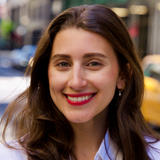 By Samantha Lawyer
Second only to your mattress, your couch should ideally be the most comfortable piece of furniture in your home. As the centerpiece of your living room, it serves a variety of purposes, from everyday seating to a space for hosting guests, as well as a place to lounge, read, watch TV — you name it. Given the versatility your couch should hopefully offer, as well as the hefty price tag, you'll want to be able to make an informed purchase. Combining our own research with the insights of interior design specialists, as well as product reviews, we've curated a list of the most comfortable couches you can currently buy online.
Unlike shopping in a brick and mortar store, buying a couch online means you won't necessarily be able to do a sit test to find your perfect match. (Though if that's important to you, you can always choose a retailer from this list to visit in person.) Shopping online means you will however have a wealth of information available, so you can quickly filter through the considerations that are most important to you. Whether you're operating under specific space or budget parameters for your couch, or want speciality features such as reclining capabilities or a pull-out bed, you'll find suitable options below that won't require you to sacrifice coziness.
The most comfortable couches in 2023:
Read on to find details, including dimensions and assembly information, for all of our top picks. You'll also find helpful insights from Heather Goerzen, Design Director at Havenly, and Betsy Helmuth, Owner and Designer at Modern Interior Design by Uploft, on what to look for when shopping and what information you should bring to your search.
Advertisement - Continue Reading Below
Advertisement - Continue Reading Below
Advertisement - Continue Reading Below
Advertisement - Continue Reading Below
Advertisement - Continue Reading Below
What to look for when when shopping for a comfortable couch

Heather Goerzen, Design Director at Havenly, tells Woman's Day that there are two main questions that should guide you while couch shopping. The first is, "How well does this suit my life?" and the second is, "How does it suit my space and style?" She explains that since "comfort is highly subjective," it's "never one-size-fits-all." This means keeping your own preferences top of mind and staying true to them as you narrow down your choices.
For example, Heather says that if you're more of a "lounger" by nature, "You're going to want something with a deep seat and extra cozy cushion fill that allows you to sink in and kick up your feet." Alternatively, if you prefer a firmer sit and support, you might instead "opt for a stylish and structured sofa that encourages good posture." Further, she says that "Maybe 'comfort' conjures more of an emotional characteristic to you, and involves cozying up with your family or furry friend." If that's the case, she recommends "a more durable kid/pet friendly fabric (unless you want to be in a state of constant stress for spills and scratches)."
What should I know before starting to couch shop?

Before you start looking at specific pieces, Heather recommends setting a realistic budget from the outset to avoid breaking the bank. Shopping for a couch can be like wedding dress shopping, she says, where a salesperson would "always anchor your budget first, so as not to make you fall in love with a one-of-a-kind Parisian couture gown you couldn't go home with."
Next, being prepared with the dimensions of your space is another essential to prevent last-minute surprises and the potential drama of the couch not fitting. In addition to measuring the room, Betsy Helmuth, owner/designer at Modern Interior Design by Uploft, adds that considering your own size as well can be useful to ensure a great fit. Ask yourself how your measurements might affect your comfort level. For example, if you're shorter in height, you might need a shallow sofa so your feet don't dangle.
Lastly, Heather feels it's important to have a good handle on your style before diving too deep into your search. If you're unsure of what aesthetic you're going for, she recommends taking Havenly's online style quiz to get personalized results about your taste.
What comfortable couch designs do experts recommend?

Once you're ready to get into the details, Heather has several design suggestions to ensure you're maximizing comfortability and durability. As far as the overall silhouette, she says that an enduring trend to look out for is sofas with clean, stylish lines and cozy cushions. She explains that these couches "look laid-back yet sophisticated, relaxed and simultaneously refined, for that effortlessly styled space. Because they're as comfortable as they are good-looking, we think these will be more timeless than trend."
In terms of fabrics, she says that it's "all about touch and feel," so ordering swatches is a must. If you don't know where to start, she recommends relaxed linens, performance velvets, and super soft knits as comfortable options. Also, she says that "While super trendy at the moment, boucle is always a nice option, too! Really, anything that's not too 'scratchy' and tough."
Lastly, when looking at cushions, Heather prefers a blend of foam core surrounded by down fill to ensure they hold up over time. She additionally recommends finding an option with reversible cushions, "so you can flip them over time and preserve the shape (avoiding uneven distribution and lumpy dips)."

Sam Lawyer is a lifestyle writer and television producer based in New York City. She's been contributing to Woman's Day for nearly five years, and covers a variety of topics from gifting, to health, and entertainment. Her work has additionally been featured in Cosmopolitan, Country Living, and Good Housekeeping. When she's not writing or producing, you can find her binging her favorite Bravo shows or getting walked by her French Bulldog.