Every item on this page was chosen by a Woman's Day editor. We may earn commission on some of the items you choose to buy.
12 Best Inexpensive Cloud Couch Dupes to Get the Look on a Budget
You don't need to spend a fortune for the couch of your dreams.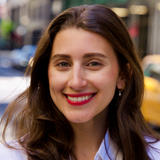 By Samantha Lawyer
You're in good company if you've aspired to own Restoration Hardware's Cloud Sofa, one of the buzziest pieces of furniture on the market. The sofa, also known simply as the Cloud couch, launched in 2015 to acclaim from the design community for its sleek aesthetic and unparalleled comfort, and has since gained a mass following, including celebrity enthusiasts like Kerry Washington and Kendall Jenner. The catch? The RH version can cost anywhere from $5,000 to a staggering $20,000, which is why shopping for the best Cloud couch dupes is often a more sensible way to get the look in your home.
Especially if you're on a budget, it's a no-brainer to opt for one of these alternatives priced at a fraction of the cost. Each dupe offers several features similar to the original, such as white performance fabric, deep cushions, and feather down filling. Additionally, like the RH Cloud sofa, many of these couches have a modular construction that offers the flexibility to choose a size and layout that best suits your space. With dupe options starting at just over $1,000, you can potentially slash several thousand dollars off the total cost, and instead use that money to cover the costs of other great deals on home decor.
The best cloud couch dupes in 2023:
To find the best dupes, we scoured online reviews and consulted with Dianna Baros, who has run her blog, The Budget Babe since 2007 and specializes in finding designer looks for less. Read on to see the Internet's most highly rated cloud couch alternatives, as well as Dianna's general tips and tricks to guide your search.
For more trendy furniture picks at affordable prices, check out our top shopping guides:
Best Outdoor Sectionals | Best Pool Lounge Chairs | Best Cantilever Umbrellas
Advertisement - Continue Reading Below
Advertisement - Continue Reading Below
Advertisement - Continue Reading Below
Advertisement - Continue Reading Below
What to look for when when shopping for a cloud couch dupe

According to looks-for-less expert Dianna Baros, it's important to do your homework when shopping for furniture dupes. Despite the understandable inclination to get the lowest price possible, she tells Woman's Day: "You want to ensure you're still getting a quality piece of furniture," since "it's still a big investment." Her advice for making an informed purchase is to read plenty of reviews and to shop from reputable brands and stores. She adds that if an unfamiliar product or brand "sounds too good to be true, it probably is."
As you're reading reviews, Dianna recommends going beyond "looks" and paying attention to "other factors like durability and craftsmanship to find that perfect piece for your home." You'll almost always find details about the materials used and design process in product descriptions, and it pays to read the fine print.
A final pro tip from Dianna is to pay special attention to what top social media influencers are buying for their homes. You can easily browse through apps like LTK to find trusted sources who will be familiar with dupes as well as the Restoration Hardware original. She explains that, "If I can find someone who owns both the 'real' and the 'steal' (let's say, for the kids playroom or the basement or the game room) then I feel more confident with my purchase."
What makes the RH Cloud couch so special?

Restoration Hardware's Cloud sofa was brought to life by London designer Timothy Oulton, who set out to create the world's most comfortable couch. Despite the deceptively simple silhouette, Oulton told Architectural Digest that the interior of the Cloud is actually highly complex and took over seven years to design. The result was a sofa that combines many sought-after qualities. Design enthusiasts have praised the Cloud for being sleek yet full of presence, and incredibly comfortable while maintaining style.
What should I consider when shopping for a cloud couch dupe?

Since budget and/or space constraints might limit your search drastically, it's best to begin any search with those two factors in mind. These considerations also go hand-in-hand, since you can expect to pay a higher cost for sofas that are designed for larger rooms. If you do need to furnish a large space on a smaller budget, you can carefully compare the price, dimensions, and number of modular pieces included to find the perfect match.
Other things to consider while shopping for dupes is whether you want to customize the fabric to make your couch more pet or child-friendly, and whether you want to prioritize brands that produce their pieces sustainably. Lastly, if the thought of waiting a long period of time for delivery or having to assemble the couch yourself seems like too much of a hassle, you should look for fast shipping and white glove delivery service before making a final decision.

Sam Lawyer is a lifestyle writer and television producer based in New York City. She's been contributing to Woman's Day for nearly five years, and covers a variety of topics from gifting, to health, and entertainment. Her work has additionally been featured in Cosmopolitan, Country Living, and Good Housekeeping. When she's not writing or producing, you can find her binging her favorite Bravo shows or getting walked by her French Bulldog.