Every item on this page was chosen by a Woman's Day editor. We may earn commission on some of the items you choose to buy.
15 Best Pool Lounge Chairs to Upgrade Your Outdoor Space This Summer
Are you more of a wood or wicker person?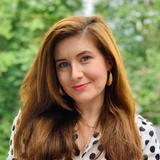 By Maggie Panos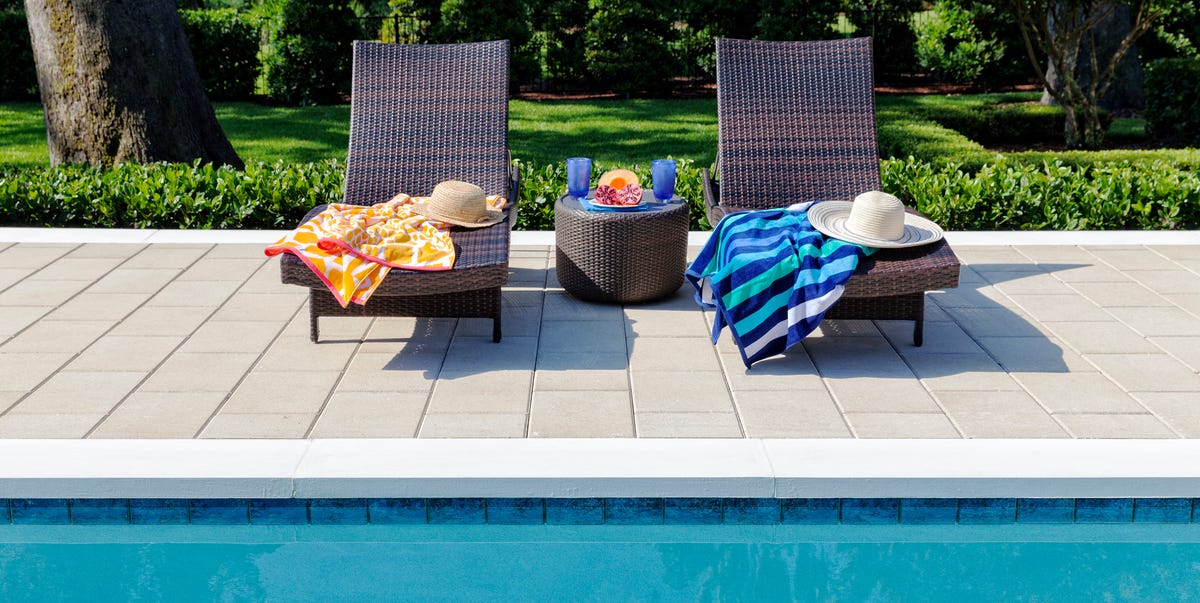 TerryJ
//
Getty Images
There's never a bad time to upgrade your outdoor space. However, while we're on the precipice of warm weather, now might be the best time. If you're looking forward to spending the spring and summer months by your backyard pool, you'll need a classy seating arrangement, right? The best pool lounge chairs should be comfortable, stylish, and durable. In most cases, that means shelling out at least a couple hundred dollars for a set of two, and when you're making an investment in furniture — outdoor or indoor — you want to make sure you're getting the most bang for your buck.
We consulted a few pool and backyard design pros for their advice on what to look for when shopping for pool chairs and chaise lounges. Recommendations and results are below, but spoiler alert: It's all about the material. No one wants a rusty patio!
The best pool lounge chairs to buy in 2023:
If you're updating more than just your seating, we've also found the best cantilever umbrellas for the backyard. Now go forth and grab your chairs so you can spend more time partaking in fun outdoor activities with the family!
Advertisement - Continue Reading Below
Advertisement - Continue Reading Below
Advertisement - Continue Reading Below
Advertisement - Continue Reading Below
Advertisement - Continue Reading Below
What to look for when shopping for a pool lounge chair

✔️ Material: All the experts surveyed agreed on the most important factor to consider when buying a pool chair: the material. "One of the main things to look out for when it comes to the material of the pool lounge chair is how it behaves when in contact with water and heavy moisture, says Bucur. "While aluminum and other metal lounge chairs are great in that category they tend to feel rather cold and uncomfortable. A great compromise between the two is resin wicker. These chairs have a classic look and are weather-resistant, making them a great choice for usage around the pool area and best of all they are also easy to clean and maintain."
✔️ Design: Pool and backyard specialist Nikki Thomas, of Backyardville, urges buyers to consider how the design of the chair would complement the existing space. "Pool lounge chairs can be nice poolside features but they stop being great additions to the home the moment they start spoiling the existing beauty and growth of the lawn or yard," she says. "As pool lounge chairs are typically used more than the pool itself due to their practicality for outdoor leisure and relaxation, the heavy usage of the wrong type of this furniture could significantly damage the yard. This will ultimately diminish the overall relaxing atmosphere of the outdoor space. Therefore, it's crucial to pick a pool lounge chair that can be a great accent piece without ruining its spot in the home day by day."
FAQ

What are some red flags when purchasing pool chairs?
"The biggest red flag when it comes to purchasing a pool lounge chair is peeling and fracture right out of the box," says Bucur. "For example, if the wicker resin connections already start to break before you even install the lounge chair, that is a sign it won't be a lasting piece and you're better off returning it altogether."
"You want to go for pool lounge chairs that are free of sharp edges," says Thomas. "They could pose a safety hazard to their users or dig into the ground, damage the outdoor space, and reduce the value of your home."
What's the best material for a pool lounge chair?
"What material any furniture piece is made of determines how well it will fare in its environment," Thomas says. "Consider ones that are made of materials like plastic, wood, or reinforced resin as they're water-resistant. Should you choose wooden pool lounge chairs, make sure they're cured and varnished with protective coatings to prevent termite or other pest infestations."
Looking for something a little more comfortable? Davin Eberhardt, a home designer, remodeler and the founder of Nature of Home says mesh is the best option. "The reason for opting for this material is because of its quick drying time, lightweight, and durability. Plus, it is resistant to certain elements that tend to ruin outdoor furniture."
What's an important factor people don't usually consider?
According to Thomas, weight capacity is something people need to think about before purchasing these pricey items. "Choose high-quality chairs that are lightweight but come with wide legs so they can distribute the user's weight evenly. This ensures they won't leave deep impressions on your lawn or damage the soil while preventing injuries and other health risks. Unfortunately, quality comes at a premium price so you must be willing to invest higher. Not to mention, the chair's weight capacity directly affects how ergonomic of a piece it is for sitting. Choosing one that is able to hold up even extreme weights will provide you peace of mind, contributing to the relaxing ambiance of your outdoor space."

Contributing Writer
After over a decade as a digital editor, Maggie Panos is navigating freelance writing and full-time parenting. She covered entertainment for POPSUGAR from New York and San Francisco before setting down roots in tree-covered Portland and focusing on local journalism. A self-proclaimed "okay baker", Maggie is interested in all things lifestyle — especially if those things involve Bravolebrities.